Program at a Glance
Program

Doctorate

College(s)

Department(s)

Nursing
$1,194.05
per credit hour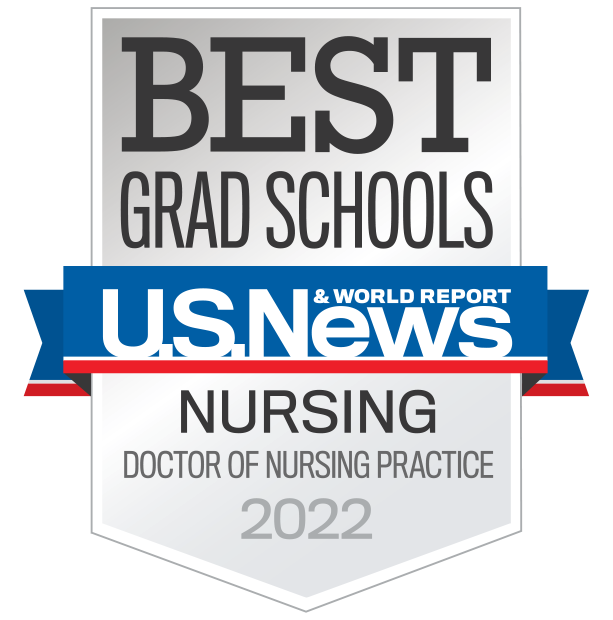 The Executive Track in the Doctor of Nursing Practice (DNP) program is a dynamic and engaging academic curriculum that prepares the nurse executive for the multiple dimensions of administrative responsibilities within varied healthcare environments. The Executive DNP track extends and enhances the knowledge, skill, and performance of healthcare system leaders in a wide variety of clinical and administrative environments.
The DNP Executive Track meets the unique needs and taps the talent of nurse executives through experiential learning and leadership projects in a team-centered environment. It provides enrolled executives the opportunity to interact with prominent healthcare experts who address emergent and challenging issues for nurse leaders and encourages networking with colleagues across local and state healthcare and policy organizations.
Program Objectives
The objectives of the DNP program are to prepare graduates to:
Critically analyze complex clinical situations and practice systems and disseminate findings.
Assume leadership roles in the development of clinical practice models, health policy, and standards of care.
Develop practice models that support diagnostic reasoning skills and clinical judgment through the use of the evidence-based practice.
Analyze the social, economic, political, epidemiological, and other scientific data to improve individual, aggregate, and population health.
Demonstrate information fluency and advanced communication skills to lead quality improvement initiatives to improve patient care and health care systems.
Design, implement, and evaluate comprehensive care models for populations and/or systems and disseminate findings.
The Executive Track in the Doctor of Nursing Practice program prepares nurses at the highest level of practice for the current healthcare environment based on a strong scientific foundation for practice; offers flexibility and emphasis on evidence-based practice, leadership, and organizational analysis, and provides analytic skills to examine practice innovations. Details about this program are located in the Executive DNP Handbook. For the Doctor of Nursing Practice (DNP), total graduate credit must equal or exceed 42 credit hours.
Total Credit Hours Required: 42 Credit Hours Minimum beyond the Bachelor's Degree
Please note: Executive Nursing (DNP) may be completed fully online, with student practice hours completed within their local practice environment. Newly admitted students choosing to complete this program exclusively via UCF online classes may enroll with a reduction in campus-based fees.
You may pursue this UCF College of Nursing online program as long as you will be physically located in a Nurse Licensure Compact (NLC) state for the duration of your education.
UCF College of Nursing faculty is authorized to teach in NLC states. Due to nursing education restrictions imposed by non-NLC states, UCF is unable to offer courses, clinicals, or other educational services regardless of modality within non-NLC states. Should you be physically located within a non-NLC state for more than a vacation or brief visit, regardless of your legal state of residence or the type of license you have, you will be unable to apply or continue your nursing degree program at the UCF College of Nursing. This includes, but is not limited to, students accepting traveling nurse positions in a non-Nurse Licensure Compact state.
Fall

May 1

Spring

September 1
Spring

July 1

Fall

January 15
---
University of Central Florida Colleges