Program at a Glance
Program

Master

College(s)

Department(s)

Writing and Rhetoric
$1,194.05
per credit hour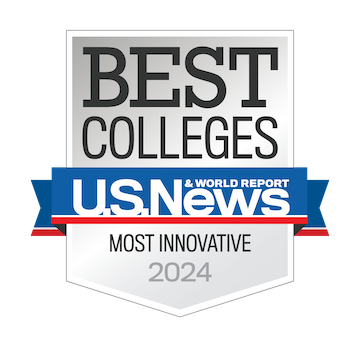 The Master of Arts in English with emphasis in Rhetoric and Composition is a program that offers theory and fundamental knowledge in professional writing with an application in various work and research settings. The program provides students with a foundation in Rhetoric and Writing Studies so that students can apply ethical and rhetorical approaches to research, compose and analyze multimodal texts, and explore pedagogical praxis in learning environments. Students in our program examine how writing functions (in digital, social, historical, and other environments) in the world to make meaning and implement change. Our program is offered fully online and in-person to prepare students to work as writing specialists within industry and/or nonprofit, teach in college environments, enter a Ph.D. Program, or meet other unique professional goals.
Upon completion of this program, students receive a Master of Arts in English. Their transcript will show both Master of Arts in English and Rhetoric and Composition track.
Each student must complete at least 33 credit hours, including 15 credit hours of required courses, 15 credit hours of elective courses, and 3 hours of thesis or non-thesis hours. The program requires students complete a thesis or non-thesis project approved by the graduate faculty that contributes to some aspect of rhetorical, writing, and/or literacy studies.
Total Credit Hours Required: 33 Credit Hours Minimum beyond the Bachelor's Degree
Spring

November 1

Fall

April 1
Spring

July 1

Fall

January 15
Career Opportunities
UCF prepares you for life beyond the classroom. Here, you'll experience a wide range of opportunity, like learning diverse skills from world-renowned faculty to networking with top employers across Central Florida to gaining first-hand experience in internships nearby. Achieve your degree and more as a Knight.
College Writing Instructor
Communication Specialist in Business or Nonprofit Sectors
Digital Content Creator and Curator
Grant Writer
Professional Editor
---
University of Central Florida Colleges