Program at a Glance
Program

Bachelor

College(s)

Department(s)

Comm & Media, Nicholson Schl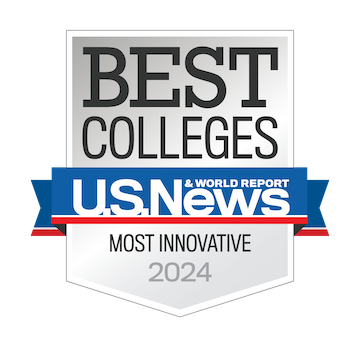 The Journalism B.A. provides students with the skills and knowledge leading to careers in electronic and digital media. It is a specialized admission degree program, which means a separate application must be submitted directly to the Nicholson School of Communication and Media in order to be considered for admission. Students choose from two focus areas:
Digital News. For students who wish to work as writers, reporters, editors and photographers for the news media, primarily websites, newspapers and magazines.
Electronic News. For students who desire to work in broadcast news as reporters, photographers, anchors or broadcast sports journalists.
Degree Requirements
Students who change degree programs (other than from Journalism Pending) and select this major must adopt the most current catalog.
The Journalism faculty strongly recommend that majors work for a student news outlet.
Journalism majors may obtain an off-campus internship with a news organization.
To receive credit for an internship, students must have a 2.5 GPA in their required major courses. Students with less than a 2.5 GPA will not be given academic internship credit.
Students can enroll in a maximum of three hours of internship credit. However, the internships must be with different employers. Each internship must be approved by and supervised by a Journalism faculty advisor.
A portfolio of representative work must be submitted to, and approved by, a faculty committee at least one semester before graduation. At least 75% of the work must be produced while at UCF.
Co-op or internship credit cannot be used in this major without prior approval.
Students should consult with a school advisor.
Of the 120 hours required for graduation, 72 hours must be taken outside of the disciplines of Communication (Advertising/Public Relations, Human Communication, and Communication & Conflict) and Mass Media (Media Production & Management and Journalism). Minors in Film and Digital Media are permitted.
The School residency requirement consists of at least 24 semester hours of regularly scheduled 3000-4000 level courses taken from the UCF Nicholson School of Communication and Media.
The Journalism program follows the Society of Professional Journalists Code of Ethics. Students who violate the code (plagiarizing, cheating or fabricating, for example) may be removed from the program.
All prerequisites of courses taught within the College of Sciences will be enforced.
Courses designated in 1 (General Education Program) and 2 (Common Program Prerequisites) are usually completed in the first 60 hours.
Undergraduate
Application Deadlines
Fall

May 1

Spring

November 1

Summer

March 1
Fall

July 1

Spring

November 1

Summer

March 1
Fall

March 1

Spring

September 1

Summer

January 1
---
University of Central Florida Colleges