Program at a Glance
Program

Master

College(s)

Department(s)

Modern Languages
$1,194.05
per credit hour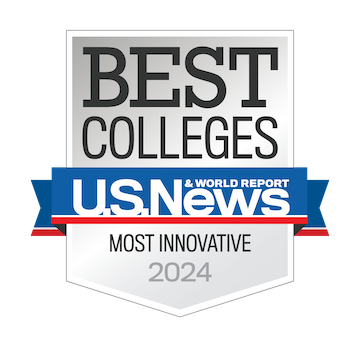 The Master of Arts in Teaching English to Speakers of Other Languages (TESOL) provides students a strong foundation in language acquisition, use, and pedagogy. We offer our students a strong foundation in theory with numerous opportunities for gaining practical teaching experience and developing individual research agendas.
Our program supports study abroad opportunities with a focus on service learning in numerous countries, including Spain, Mexico, and China.
Our successful graduates have received Fulbright English Teaching Assistant scholarships, English Language Fellowships, and obtained positions teaching overseas and here in the United States. Our faculty work hard to support our students as they develop their scholarship and teaching skills in preparation for a successful career in TESOL.
Because UCF offers a PhD in Education with a specialty in TESOL, students can begin their TESOL career at the undergraduate level and continue to a terminal degree at the doctoral level here on campus. We offer an undergraduate TEFL Certificate, an undergraduate Minor in Applied Linguistics, and a graduate TEFL Certificate.
Our professors have diverse research interests and thrive on working with students to develop their professionalism in the field. Current research trends in the department include Applied Linguistics, technology in teaching, assessment, community engagement, Russian ESOL, and sociolinguistics.
This graduate program is proud to partner with the Peace Corps Paul D. Coverdell Fellows Program to provide returning volunteers an opportunity to expand their education.
The Teaching English to Speakers of Other Languages MA program requires 30-36 credit hours beyond the bachelor's degree dependent on whether students select a thesis or nonthesis option. The thesis option consists of 30 credit hours that includes 24 credit hours of core courses, 3 credit hours of electives, and 3 credit hours of TSL 6971 - Thesis. The nonthesis option requires 36 semester hours and includes 24 semester hours of core courses and 12 semester hours of electives. All students, both thesis and nonthesis, must take a written final comprehensive examination covering the core TSL courses.
Total Credit Hours Required: 30-36 Credit Hours Minimum beyond the Bachelor's Degree
Spring

December 1

Summer

April 1

Fall

July 1
Spring

July 1

Summer

November 1

Fall

January 15
Career Opportunities
UCF prepares you for life beyond the classroom. Here, you'll experience a wide range of opportunity, like learning diverse skills from world-renowned faculty to networking with top employers across Central Florida to gaining first-hand experience in internships nearby. Achieve your degree and more as a Knight.
College TESOL lecturer
EFL teacher in South Korea
ESOL teacher K-12
English teacher K-12
English teacher for baseball professionals
Fulbright EFL teacher
Intensive English Program teacher
---
University of Central Florida Colleges