Becoming a Role Model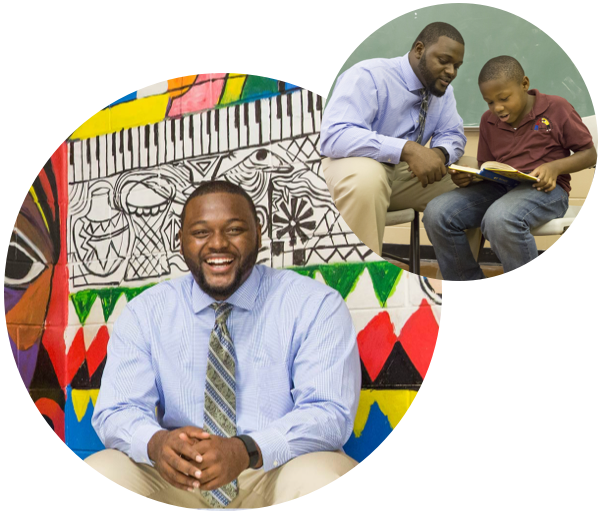 As a youth counselor at the Dr. J.B. Callahan Neighborhood Center in downtown Orlando's Parramore Heritage Community, Phillip Gordon is helping the neighborhood children make good decisions that will lead them to a bright future.
"Kids love me," he explains. "I think I understand them a lot, and they understand me too."
That understanding, according to Gordon, comes from common experience. As a boy growing up in the neighborhood challenged by crime, poverty and violence, he dealt with pressures that carried dire consequences. Friends went to jail. One was killed.
"I had a positive mind, but I followed the crowd," says Gordon. "I see a lot of youth here in Parramore who are going through what I went through."
At the age of 4, Gordon joined the Parramore Kidz Zone (PKZ), a city of Orlando outreach program for at-risk youth where he found mentors who listened to his problems and steered him away from trouble. As he grew into a teen, his confidence improved and he became president of PKZ's Teenz Of Parramore Youth Advisory Council. The leadership experience changed Gordon's mind about college, a dream he never thought possible.
"Nobody around me went to college," he says. "I felt proud that the PKZ team was telling me, 'You're a good kid. You have to leave here and go to college.' It stuck with me."
With that motivation, Gordon applied and was accepted to Florida A&M University, but after a few weeks he returned home, overwhelmed by homesickness, and transferred to Valencia College and eventually UCF through the DirectConnect to UCF program. Working part time as a teacher's aide at the Nap Ford Community School and Callahan Neighborhood Center, he earned a bachelor's degree in criminal justice from UCF with an ambition to become a police officer or probation officer as a way to help his community.
"Many of the kids here get in trouble at an early age and end up with a criminal record by the time they're 11 or 12." Gordon says. "In [law enforcement], I could instill in them the same pride that was instilled in me — that I could rise above the norm."
However, the satisfaction of making a daily impact on his students' lives changed his mind about law enforcement. Today Gordon does double-duty at Callahan and the Cherokee School in Orlando while he works toward an Orange County Public Schools teacher certification and eventually a master's degree in education from UCF.
"Working with children has become a passion," Gordon says. "I want them to look up to me as the person they can come to when they're having problems."
And he'll remain in the troubled neighborhood that he was once encouraged to leave, hopefully as a physical education teacher at the new pre-K through eighth grade school that is planned to open there in 2017.
"Parramore has a place in my heart," says Gordon. "If you want to see change, you have to work at it and you have to be patient."
Just like working with children.

UCF Impact: Building Community
Phillip Gordon, '13, was raised in the Parramore Heritage Community and now gives back to the same programs that helped him succeed.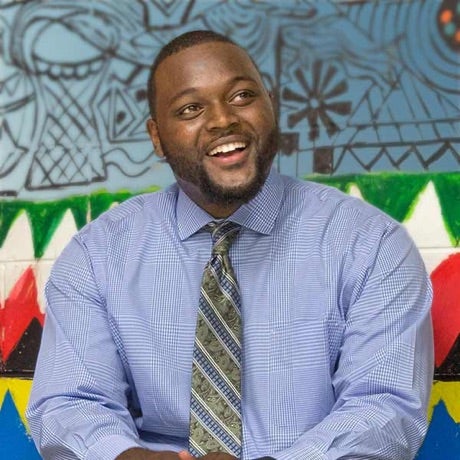 Meet Phillip Gordon
Bachelor's Degree in Criminal Justice from UCF
"Working with children has become a passion. I want them to look up to me as the person they can come to when they're having problems."
---
Hometown

Orlando, Florida

Education

B.S. in Criminal Justice from UCF

Career

Worked as a youth counselor at Dr. J.B. Callahan Neighborhood Center, Nap Ford Community School and Cherokee School in Orlando
Earned his Orange County Public School teaching certificate in physical education
UCF Researchers are
Thinkers, Dreamers and Doers.
Get a quick glimpse into some of the latest innovative work that's leading toward a brighter future.
We unleash the potential of people and ideas to positively change the world.