Welcome to the Kingdom
Explore college and campus life at UCF through the experiences of real students, faculty and alumni in the best (and biggest) virtual college tour you've ever seen.
Featured on Season 3 of The College Tour, a TV series streaming on Amazon Prime, you'll get an inside look at UCF's campuses and what it means to be a Knight.
Experience this one-of-a-kind series and discover why UCF is the university for the future.

Here's Your Inside Look at UCF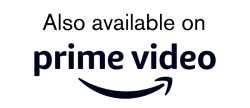 Access to opportunities
What does it mean to attend a metropolitan research university in one of the fastest growing regions in the country? It means that opportunities to follow your passion and put it to the test in the real world is right outside your front door.
Academic Excellence
Through innovative faculty research, powerful student achievements and exciting academic offerings, UCF encourages brilliant ideas, energizes economies and fills our community with pride. If you're a thinker, dreamer or doer, we invite you to become a Knight and help solve the world's most serious challenges.
Campus life
What's it like to live on campus at UCF? You're in the center of everything — classes, food, study spots, athletic events and social happenings. With tons of student resources and endless activities, it's easy for you to find your home at UCF.
Visit UCF
Excited to see UCF for yourself? We're excited, too. Touring campus is an important part of discovering why we're the best school for you. And we've made it more convenient than ever with in-person, livestreamed and self-guided tour options. Whichever campus tour you choose, we look forward to showing you what it's like to be a Knight.
Visit UCF
Explore All of The College Tour Videos
---
From hands-on academics to groundbreaking research and memorable traditions — UCF students, alumni and faculty across our four campuses reflect on their unique experiences.
The tour is divided into 18 easy-to-watch segments — find what interests you most to kick back, relax and discover why UCF is the top university for your future.
Explore how UCF connects you to real-world opportunities in high-demand fields, like space and simulation, healthcare, and hospitality.
Adam Breed '08 '12MBA
Computer Science and Business Administration
Orlando, FL
Make your college experience one to remember. Find out UCF's top traditions — including one that's been voted best in the nation.
Phillip Wright
Broadcast Journalism and Theatre
Tallahassee, FL
UCF is home to a vibrant arts community. From painting to themed experiences, discover what inspires us to create and innovate.
Alex Cumming
Theatre BFA
Orlando, FL
Founded in 1963 to supply talent to the U.S. space program, UCF leads space education — even earning us the nickname "SpaceU."
Adrienne Dove, PhD
Physics, Associate Professor
Overland Park, KS
Best graduate video design program in the world? We've got it. At UCF, blend technology and creativity to produce unparalleled results.
Cassandra Emelianchik
Graduate Student
Interactive Entertainment MS
Clermont, FL
4 campuses. 650+ student clubs and organizations. Tons of daily events. There's always something to do and see at UCF.
Christina Adams
Advertising/Public Relations
Oviedo, FL
Learn about how UCF empowers students from all backgrounds to reach for the stars and how we can help you achieve your potential.
Daniela Garcia '21
Interdisciplinary Studies in Education and Portuguese, Minor in Political Science
Queens, NY
Find out how our renowned healthcare programs are making a greater collective impact in our communities and across the globe.
Alison Redd, EdD
Kinesiology & Physical Therapy, Lecturer
Plymouth, MN
There's nothing like game day at UCF. From championships to loyal fans to the student-athlete experience, get ready to Charge On!
Kiera Brown
Psychology
Riviera Beach, FL
Discover how UCF engineers play a huge role in addressing some of our world's greatest needs and bring solutions to life.
Albert Manero '12 '14MS '16PhD
Mechanical Engineering
Tampa, FL
Mrudula Peddinti '18
Art BFA & Digital Media BA
Tampa, FL
Living on campus places you in the center of everything. With tons of student resources and endless activities, it's easy for you to find your home at UCF.
Jeremy Singh
Advertising/Public Relations
Fayetteville, NC
At UCF, you'll create a better future. Get the foundation needed to develop global solutions that better humankind and the planet.
Sergie Albino '03
Aerospace Engineering
Bacolod City, Philippines
Want hands-on experience? Discover how UCF student researchers gain the skills and experience needed to become forces of influence in their fields.
Kristy Lewis, PhD
Marine Ecology, Assistant Professor
Peachtree City, GA
Innovative technologies. Renowned research. We're shaping the future of aerospace and defense by fulfilling a demand for critical, high-value jobs.
Jillian Gloria
Aerospace Engineering
Orlando, FL
As cyberdefense takes center stage, UCF researchers and educators are working with industry to help shape — and protect — the future.
Michael Troisi '21
Information Technology/Secure Computing and Networks Minor
Staten Island, NY
Located in one of the most popular tourism destinations in the world, our top-ranked hospitality programs provide the knowledge, skills and connections needed to succeed.
Kathy Li
Hospitality Management
East Brunswick, NJ
About 50% of first-time in college students at UCF graduate debt-free. Find out how we're making a quality education affordable.
Cierra Turner
Integrated Business
Plant City, FL
Innovative faculty research. Powerful student achievements. Exciting academic offerings. Get that and more at UCF.
Alexander N. Cartwright, PhD
University President
Nassau, Bahamas