Program at a Glance
Program

Master

College(s)

Department(s)

Finance

16
Months
$1,194.05
per credit hour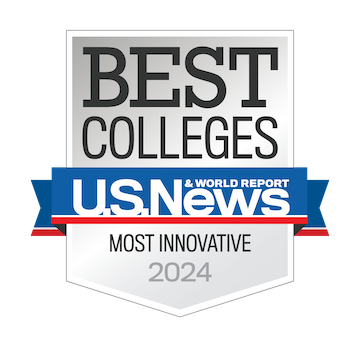 Explore the Intersection of Financial Services and Technological Innovations
Fintech is changing the world we live in. The evolving intersection between the financial services industry and technological innovations is driving the need for highly trained professionals with both advanced financial skills and requisite technological skills.
With an MS in fintech — provided in partnership by the College of Business and College of Engineering & Computer Science — you'll be able to capitalize on the opportunities and challenges triggered by the disruptive technologies of fintech. The program's interdisciplinary curriculum provides you with employable technical skills in areas such as artificial intelligence, blockchain, crowdfunding, cybersecurity, mobile application development and peer-to-peer lending.
Throughout your courses, gain hands on experience collaborating with cross-disciplinary teams and solving real-world challenges. Learn how to:
Gain a deeper understanding about the current financial system, critically examine inefficiencies and develop effective/efficient solutions
Formulate business plans for a new fintech venture that solves a necessity in the current market and defend the plan
Conceptualize, design and implement websites and artificial intelligence systems
Use data to inform financial decision making and implement technologies
Whether you're looking to complete an online master's in fintech or an on campus program, UCF provides you with the options and flexibility needed to help you live, work and learn. Upon graduating, you'll be prepared to work at the nexus of emerging technologies and the financial sector. This rapidly growing industry is in high-demand across the nation, providing you with stability and the opportunity for career advancement.
Related Graduate Certificates: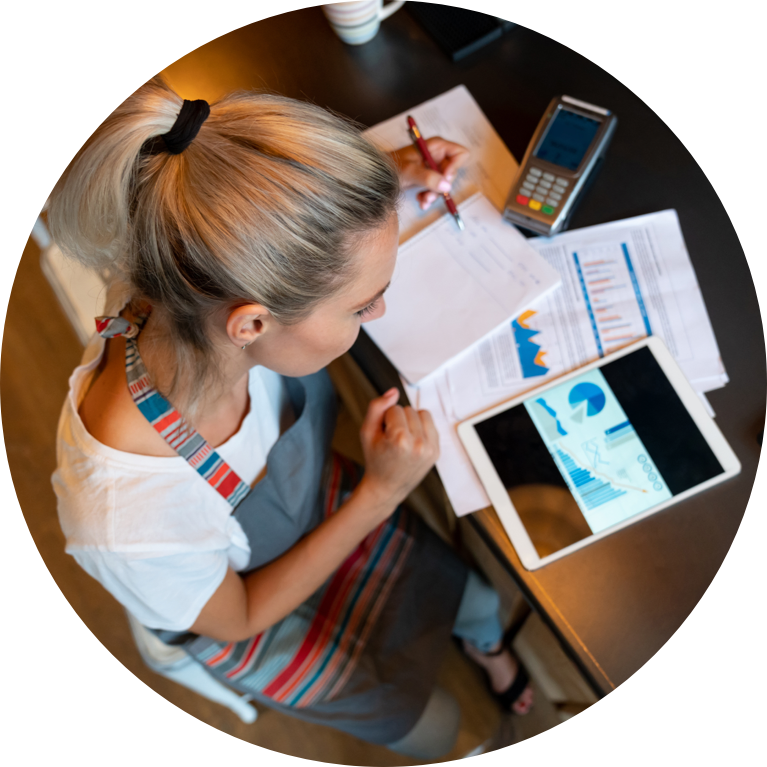 Highlights
First FinTech master's degree program in Florida.

Orlando ranked No. 1 in Florida and No. 19 nationally among the best areas for STEM professionals. (WalletHub, 2021)

Global Finance named Florida the new home of FinTech in 2019. With more than 120 commercial banks calling the Sunshine State home, there's high demand for a skilled workforce.
Fall Priority

January 15

Fall

July 1
Course Overview
Strategic Financial Management
Explore the theory and analytical techniques associated with the major financial decisions of corporate management, including risk analysis, capital budgeting, short- and long-term financial management.
Computational Methods in Fintech I and II
In Computational Methods in Fintech I, you'll cover fundamentals of data structures; definition and analysis of algorithms; basic classes of algorithms; graph algorithms; algorithms for identity, privacy, anonymity and automation. Then in the second class, you'll explore advanced data structures; advanced algorithms; automated accounting, risk management and tax automation; computer architectures and applications to financial technology; parallel programming on multiple processors and GPUs.
The program is designed to promote entrepreneurial thinking amongst students and fosters relationships with the local fintech community in Central Florida."
Fintech Skills You'll Learn
Implement financial technologies using advanced algorithms and data structures together with a clear understanding of hardware architectures.
Use data, statistical and quantitative analysis, and exploratory and predictive models to inform financial decision making.
Conceptualize, design and implement websites and their backends for creating fintech applications.
Design, implement and test artificial intelligence (AI) systems, including chat bots, biometrics, object recognition and prediction systems.
Career Opportunities
Apps Developer
Blockchain Developer
Cybersecurity Analyst
Compliance Expert
Data Specialist
Financial Analyst
Investment Manager

Admission Requirements
UCF's Master of Science in Fintech program is designed for those who have a strong, academically-based quantitative background and an interest in working at the nexus of emerging technologies and the financial sector.
Candidates should have earned a bachelor's degree from a regionally accredited institution with a minimum of 3.0 GPA in one of the following: accounting, finance, economics, information systems, information technology, computer science, engineering, mathematics, statistics or natural sciences.
Please note that for the MS in Fintech online program, a minimum of 3 years of professional work experience is also required.
To apply, submit the general graduate admissions requirements, as well as the following items by the deadline:
Online application
Official transcript(s)
Goal statement of 500 words or less
Current resume
---
University of Central Florida Colleges