Program at a Glance
Program

Bachelor

College(s)

Department(s)

Hospitality Services

4
years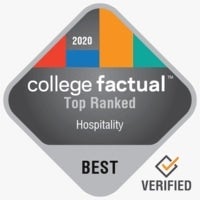 Putting Hospitality Management on the Map
Ranked as the top hospitality management program in the nation and No. 2 in the world, UCF's Rosen College of Hospitality Management provides an environment that prepares the next generation of hospitality leaders for a rewarding future. Here, you have an unrivaled opportunity to learn and work with the best in the industry right in the heart of hospitality: Orlando, Florida.
Gain knowledge from leaders who bring decades of experience to the classroom and get valuable first-hand experience through internships, making strong connections along the way. As a hospitality management student, you will learn essential principles and practices such as accounting and finance, tourism, marketing, and the industry and culture of wine. But it's more than skills and knowledge. Courses give you a global perspective, emphasizing creative decision-making techniques and the behaviors and attitudes needed to succeed in the service industry whether you plan to stay nearby or travel the globe.
You'll have plenty of opportunity through internships and other engagement opportunities at attractions and theme parks, cruise lines, convention and trade shows, and hotels and restaurants.
Related Programs: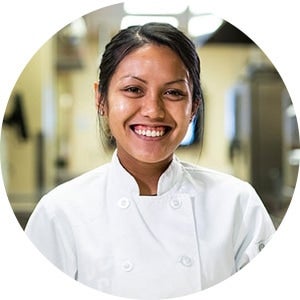 Highlights

Ranked among the top 5 best colleges for hospitality and tourism in the world by CEOWorld magazine and in the ShanghaiRankings for research.

With more than 3,000 undergraduate students, Rosen College is one of the largest and fastest-growing hospitality programs in the nation.

Projected job growth for hospitality workers nationwide is 9%.

Median pay for hospitality workers with a bachelor's degree is $49,500.
Undergraduate
Application Deadlines
Fall

May 1

Spring

November 1

Summer

March 1
Fall

July 1

Spring

November 1

Summer

March 1
Fall

March 1

Spring

September 1

Summer

January 1
Start Your Application Today
Ready to get started? Take the next step to save your spot at UCF.
2
Short on time? You can start your application today and come back later to finish.
Course Overview
Lodging Operations
Explore the basic principles of operating a lodging facility, including accounting, housekeeping, engineering, front desk and guest services.
Restaurant Management
Take part in discussions integral for the successful management of restaurant and food service organizations.
Hospitality Skills You'll Learn
Build a solid foundation of skills — from communication to budgeting to leadership — that help secure positions within top hospitality companies worldwide.
Learn various aspects of the industry, including budgeting, scheduling, inventory management, sales and more to become well-rounded in all areas.
Gain experience in the field from three required internships, getting a hands-on look at collaborating with different teams and providing guest services.
Career Opportunities
Airline Manager
Cruise Manager
Director of Sales
Guest Services Manager
Hotel General Manager
Meeting, Convention or Event Planner
Restaurant/Food Service Manager
Tour and Travel Guide
Online Hospitality Management Program
Designed for working professionals, our fully only bachelor of science in hospitality management degree gives you the flexibility to work from wherever you are in the world.
Earn your hospitality degree online
---
University of Central Florida Colleges