Bright Minds on a Mission to Advance Healthcare
There is always something new to solve in healthcare. Our renowned researchers and educators drive discovery that yields actionable knowledge to ensure quality care both near and far.
---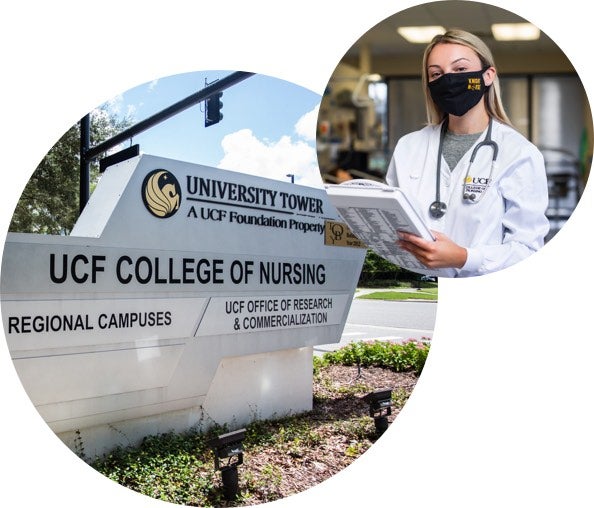 The nursing faculty researchers at UCF are leading scholars and innovators in healthcare. They're clinicians who bring years of real-world industry experience to help tackle today's toughest healthcare challenges. These esteemed experts pave the way for nursing science — from advancing healthcare simulation to preparing future nurse leaders to become patient advocates. They're finding ways to advance equitable healthcare and finding solutions to help COVID-19 patients.
By thinking outside the box and crossing disciplinary lines, UCF is bringing together healthcare educators, practitioners, computer scientists, and engineers to make a greater collective impact on the health in our communities and across the globe. Our latest projects use hologram >tech to magnify objects in augmented reality and produces the sense of touch from a virtual connection. These projects, among many others, are critical to continuing innovation that will result in better patient care.
Meet Desiree
"I am proud and humbled to be recognized for my life work. All humans deserve care and compassion – even in the simulated world."
---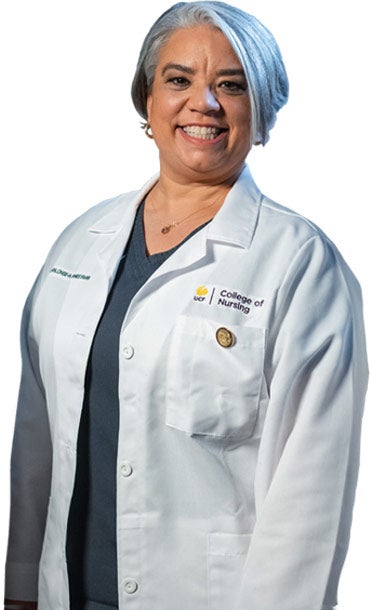 Desiree Díaz, PhD, APRN, FNP-BC, CNE, CHSE-A, ANEF, FAAN
Undergraduate Simulation Coordinator, Associate Professor, Simsations-4-Life Faculty Consultant
Through simulation education and training, Desiree Díaz goes beyond traditional boundaries to expose and improve healthcare disparities. She was also one of the first 20 in the world to become a certified advanced healthcare simulation educator.
In her work, Díaz utilizes simulated learning scenarios to improve outcomes for mothers and newborn babies from ethnically diverse and underserved patient populations. Simulation-based education provides an opportunity for Díaz's students to become more culturally competent providers, gaining a better understanding about various risks that stem from social and environmental factors. The results will advance equitable healthcare for women of color — from prenatal care through delivery and postpartum.
By shining a light on inclusion, diversity and equitable care, Díaz has gained recognition as a renowned expert in the field. Her work has been published extensively and presented nationally and internationally. In 2021, Díaz was honored with the inaugural Diversity, Inclusivity, and Equity Excellence Award from the International Association for Clinical Simulation and Learning (INACSL) — an award given for exemplary and visionary work in simulation practices. Díaz has also been inducted as a fellow into the prestigious American Academy of Nursing and in 2017, she was honored by INACSL with an Excellence in Academia Award.
Education:
---
Family Nurse Practitioner Certification, University of Central Florida
Postdoc in Simulation, Johns Hopkins University
PhD, University of Connecticut
MSN, University of Connecticut
MSEd, St. Joseph College of Maine
BSN, University of Connecticut
Research Areas:
---
Diversity / Equity / Inclusion
Global Health
Healthcare Disparities
Nursing Education
Pediatrics / Neonatal
Population Health: Pediatrics
Simulation
Telehealth
Virtual Reality
Meet Brian
"I want to inspire students to bring their 'A game' each and every day. Patients expect it, their families expect it, and we should expect it of ourselves. We are the most trusted profession — 20 years running."
---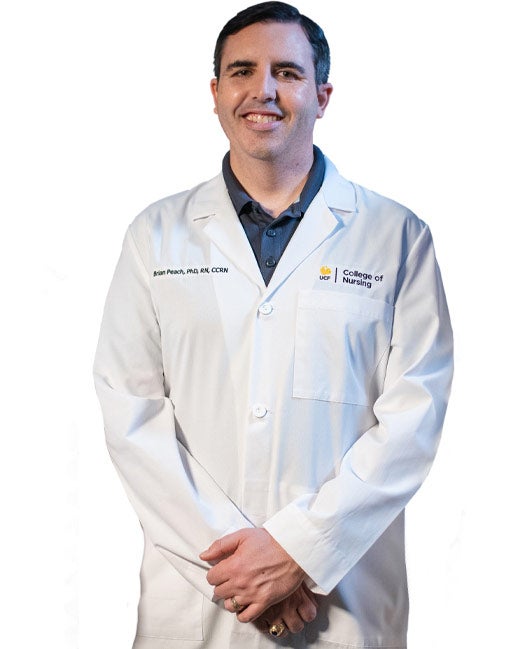 Brian Peach, PhD, RN, CCRN
Assistant Professor
A nurse for nearly 20 years, Brian Peach has first-hand experience working in critical care settings. He's currently using this experience to improve patient outcomes after being discharged from the intensive care unit (ICU) — something that will help both COVID-19 and other ICU patients. Peach and his team discovered that many patients experience things like anxiety, depression, post-traumatic stress disorder and sleep disturbances after leaving the ICU. The goal of the study is to to better understand the long-term complications of COVID-19 respiratory failure or acute respiratory distress syndrome (ARDS) after leaving the ICU and develop interventions that will improve patients' recovery.
In addition to his work as a clinician and researcher, Peach serves as a faculty advisor to the Student Nurses' Association at UCF and recently mentored a group of students who wrote a resolution, "In Support of Education about Post-intensive Care Syndrome," which passed unanimously at the state convention in October 2021. His leadership and innovation within the medical field has also garnered attention from others across the field. He has also received the Heather Scaglione Award from the Florida Nurses Association which recognizes his significant contribution to support the work of the association and nursing students.
Education:
---
PhD, University of Florida
MSN, Villanova University
BSN, Villanova University
Research Areas:
---
Acute Care
Aging
Big Data
COVID-19
Critical Care
Health Services
Mental Health / Psychiatric
Quality / Safety
Secondary Data Analysis
Sepsis
Meet Mindi
"I am inspired daily from my colleagues and students and their commitment to advancing nursing and patient safety."
---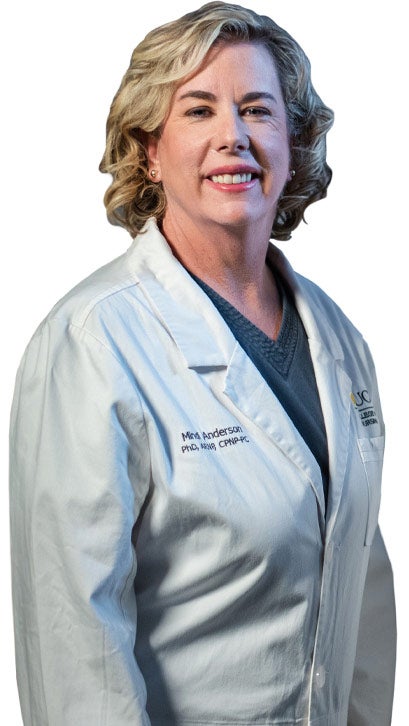 Mindi Anderson, PhD, APRN, CPNP-PC, CNE, CHSE-A, ANEF, FAAN, FSSH
Healthcare Simulation Program Director, Simulation Research Coordinator, Professor
An early pioneer in healthcare simulation education, Mindi Anderson is one of the world's foremost experts in the field. She has played an integral role in shaping nursing education and was one of the world's first 20 healthcare simulation educators to earn an advanced certification.
Anderson uses simulation — including virtual game-based simulation — to prepare nursing students for real-world scenarios. Most recently, she's leveraging her clinical expertise to create simulation-based education that focuses on pediatric sepsis. This work will help students and future clinicians detect the early signs of sepsis and improve outcomes for pediatric patients. Simulation also acts as a valuable tool to assess the knowledge and clinical readiness of students.
Along with having two patents on advances in simulation and training, Anderson has received recognition around the world for her advanced research. In January 2022, she was one of only 10 international experts to be inducted into the Society for Simulation in Healthcare Academy. Anderson was also named as the 2020 Educator of the Year by the International Society for Simulation in Healthcare and in 2018, was honored with an Excellence in Academia Award by the International Nursing Association for Clinical Simulation & Learning.
Education:
---
PhD in Health Studies, Texas Woman's University
MSN, The University of Texas at Arlington
BSN, Texas Christian University
Telehealth Certification for Educators & Providers, Old Dominion University
Research Areas:
---
Augmented Reality
Diversity / Equity / Inclusion
Gaming / Mobile Apps
Healthcare Disparities
Mixed Research Methods
Nursing Education
Pediatrics / Neonatal
Qualitative Research Methods
Quality / Safety
Quantitative Research Methods
Simulation
Technology
Telehealth
Virtual Reality
UCF is a Leader in Nursing Innovation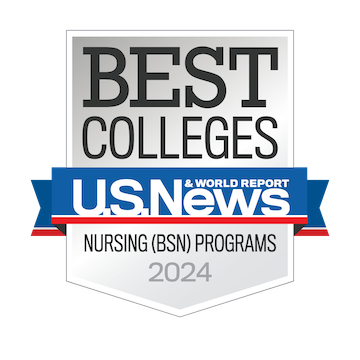 ---
Top-ranked nursing programs, both on campus and online
---
96% first-time pass rate on national RN licensure and nurse practitioner exams
---
3 nursing faculty are global experts in healthcare simulation
Comprehensive and Innovative Healthcare Facilities
The top nursing research facilities at UCF offer a space where researchers can come together to ideate and create. This helps generate new knowledge that we can then apply to improve the lives in our community and across the globe.
Academic Health Sciences Center
The UCF Academic Health Sciences Center is a model for healthcare education in the 21st century. By bringing together various disciplines, it provides the latest innovations where faculty and students can focus on academics, research and patient care. This structure best supports leading-edge care for the Orlando community and advances clinical practices around the world through high-impact education, innovative research and advanced patient care.

---
Nursing Research and News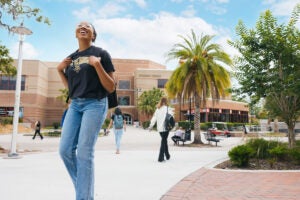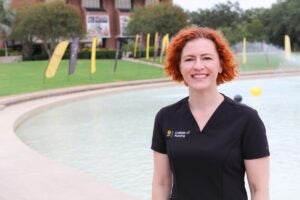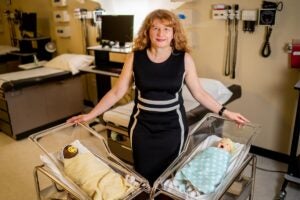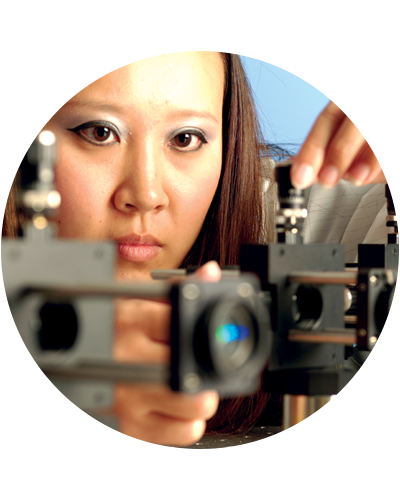 Invest in Research & Educators
Contribute to a healthier and more vibrant society. UCF faculty members help UCF expand its program offerings and adapt to the new fields of study and career paths that are emerging every day.
Give Now