Program at a Glance
Program

Bachelor

College(s)

Department(s)

Teacher Education, Schl of

4
Years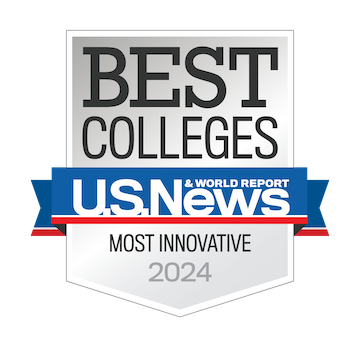 Develop Meaningful Experiences for Middle and High School Students
In the secondary education program at UCF, learn about developing pedagogy and content knowledge to meet the needs of students in middle and high school classrooms. You'll explore a variety of current technologies used for teaching and learning, like practicing your skills with TeachLivE avatars. Plus, there are a number of different professional development opportunities and organizations to get involved in while you're here. For instance, KnightED Talks workshops are free, hour-long events that cover a range of topics related to the teaching profession and are conducted by university faculty and K-12 educators. There's also an annual KnightEd Talks Student Showcase where you can share your best work with peers during a 30-minute session in an in-house conference venue.
This program offers two tracks that cater to your specific interests and career goals. If you're interested in obtaining certification from the Florida Department of Education, you'll want to consider one of our subject-area certifications available. However, the lifelong learning track is a great option if your professional goals don't require certification.
Certification Track
Choose from several content area tracks based on your teaching interests. You'll also be required to complete two teaching internships in middle or high schools prior to graduation and pass all relevant state certification exams. After completing your coursework, you're eligible for teacher certification.
English Language Arts Ed
Mathematics Ed
Science Ed – Biology
Science Ed – Chemistry
Science Ed – Physics
Social Science Ed
Lifelong Learning Track
Teach or work in other settings outside of traditional schools that do not require teacher certification, such as curriculum publishing companies, museums, and science or marine programs.
English Language Arts Ed (non-certification)
Mathematics Ed (non-certification)
Science Ed – Biology (non-certification)
Science Ed – Chemistry (non-certification)
Science Ed – Physics (non-certification)
Social Science Ed (non-certification)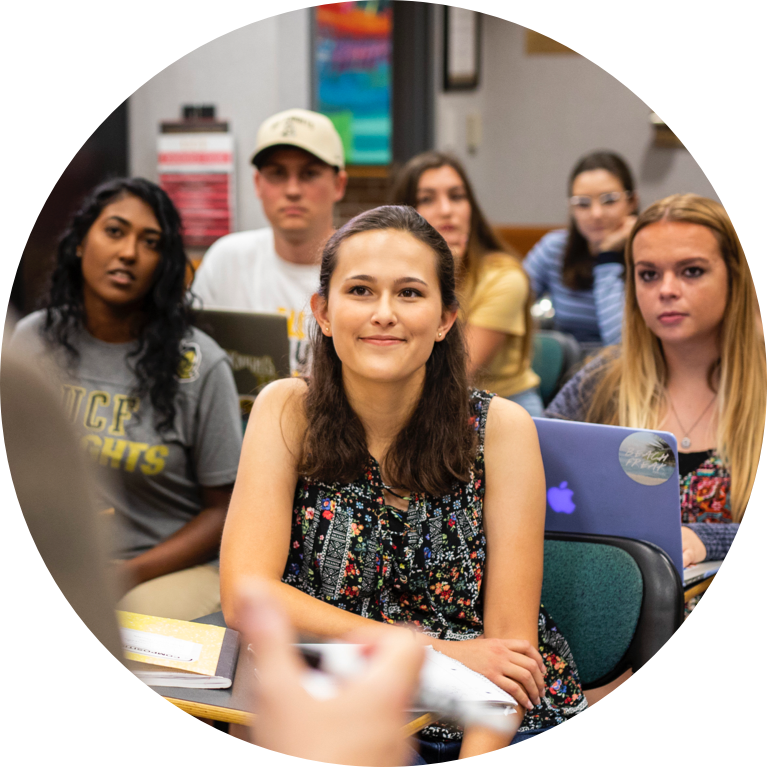 Highlights

About 80% of UCF teacher education graduates work in public schools across the state of Florida.

Through our partnerships with public and private schools, we offer teacher candidates varied hands-on opportunities in working directly with students, practicing secondary teachers, program faculty and more.

The secondary education field is expected to grow an estimated 4 percent through 2029.

The national median earnings for secondary education graduates is $62,000.
Undergraduate
Application Deadlines
Fall

May 1

Spring

November 1

Summer

March 1
Fall

July 1

Spring

November 1

Summer

March 1
Fall

March 1

Spring

September 1

Summer

January 1
Start Your Application Today
Ready to get started? Take the next step to save your spot at UCF.
2
Short on time? You can start your application today and come back later to finish.
Secondary Education Skills You'll Learn
Learn strategies for teaching chosen content area at the secondary level.
Differentiate instruction and teach all learners.
Infuse technology into instruction.
Apply effective classroom management strategies.
Career Opportunities
Middle School and High School Teacher
American History Teacher
English Language Arts Teacher
Geography Teacher
Mathematics Teacher
Science Teacher
Curriculum Developer
---
University of Central Florida Colleges