Program at a Glance
Program

Bachelor

College(s)

Department(s)

Performing Arts, Schl of

4
Years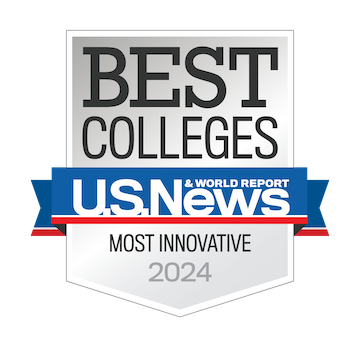 Train for Opportunities On Stage and Back Stage with a Theatre Degree
The BFA program in theatre provides you with the first-hand knowledge and skills required to succeed within the industry. With five tracks available, you'll have an opportunity to study in a discipline that aligns with your professional and personal goals.
Theatre UCF is located in Orlando, an entertainment mecca. Here, you'll spend time creating productions, participating in professional internships and making connections with top employers around Central Florida. Busy production seasons provide you with an opportunity to apply what you learn in the classroom. Plus, you'll gain valuable experience working with the Celebration of the Arts each year at the Dr. Phillips Performing Arts Center, a state-of-the-art performing arts venue in downtown Orlando.
Acting Track
Cover different areas of acting in your coursework, including various styles of stage and film acting, applied voice, dance, stagecraft, stage combat, history, script analysis, makeup, directing, career/business planning and auditioning. Plus, there are many ways to get involved, like Project Spotlight, a student organization that develops new works and provides opportunities with our Orlando partners such as Disney, Orlando Shakes, The Orlando Repertory Theatre, Universal and others.
Design and Technology Track
Learn how to analyze dramatic material — scripts, scores and outlines — for their thematic and emotional impact and conceptualize dynamic design ideas which engage audiences' senses. Plus, gain experience bringing a vision to life through teamwork and implement practical skills such as traditional/digital drawing and painting, virtual modeling, audio/video/lighting programing, fabric patterning, and welding/carpentry/computer-controlled fabrication.
Musical Theatre Track
Gain skills in music theory, piano, acting, applied voice, dance, stagecraft, history, script analysis, makeup, directing, career/business planning and auditioning. A professional internship is also required before graduating. Many graduates go on to work for partners, including Disney and Universal.
Stage Management Track
Learn the art and craft of stage managing through courses that focus on management theory, rehearsal and performance management, paperwork, organizational theory, theatrical unions, contracts and the business of theatre. You'll gain experience managing a variety of live events both on campus and at the Dr. Phillips Performing Arts Center, including traditional plays, musicals, corporate events, concerts, opera, dance, devised work, touring and industry presentations.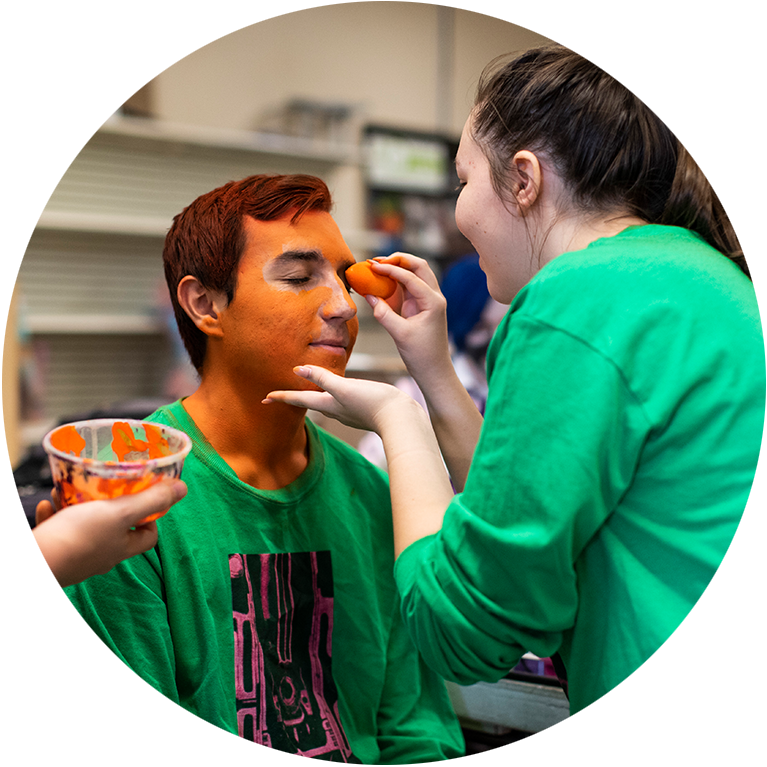 Highlights

The theatre program at UCF is accredited by the National Association of Schools of Theatre.

Pursue your career interests through the 5 tracks available within the theatre degree program.

There are an estimated 70,000 job openings for actors annually.

The national average salary for actors and performers is $58,000.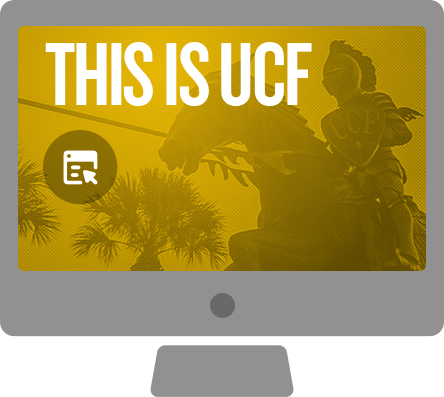 Application Requirements
Theatre BFA programs require an audition, portfolio review and/or interview in addition to an application to the university. Interested students are strongly encouraged to check with individual program coordinators for deadlines and specifics about the application process.
Start Your Application Today
Ready to get started? Take the next step to save your spot at UCF.
2
Short on time? You can start your application today and come back later to finish.
The Stage Management BFA program has given me an incredible understanding of the art of stage managing and the theatrical business as a whole. I've met lifelong colleagues and have been given infinite tools to create a successful career working in New York City upon my graduation. This is only the beginning of my professional career as a stage manager, and I am immensely grateful for the educational training I've received through the BFA program."
Theatre Skills You'll Learn
Build your marketability through local and national networking opportunities.
Work in a variety of industries, including Broadway tours, cruise ships, regional theatres, outdoor drama, theatre for youth, festivals, theme parks and more.
Collaborate with various teams where you'll bring your individual ideas to life part of a larger vision which incorporates many different disciplines.
Career Opportunities
Scenic, Lighting, Sound, Make-up and Costume Designer Stage Manager
Actor in Film and On Stage
Voice-Over Actor
Singer
Stage Director Theatre Technician
---
University of Central Florida Colleges