5 Careers in the Autism Field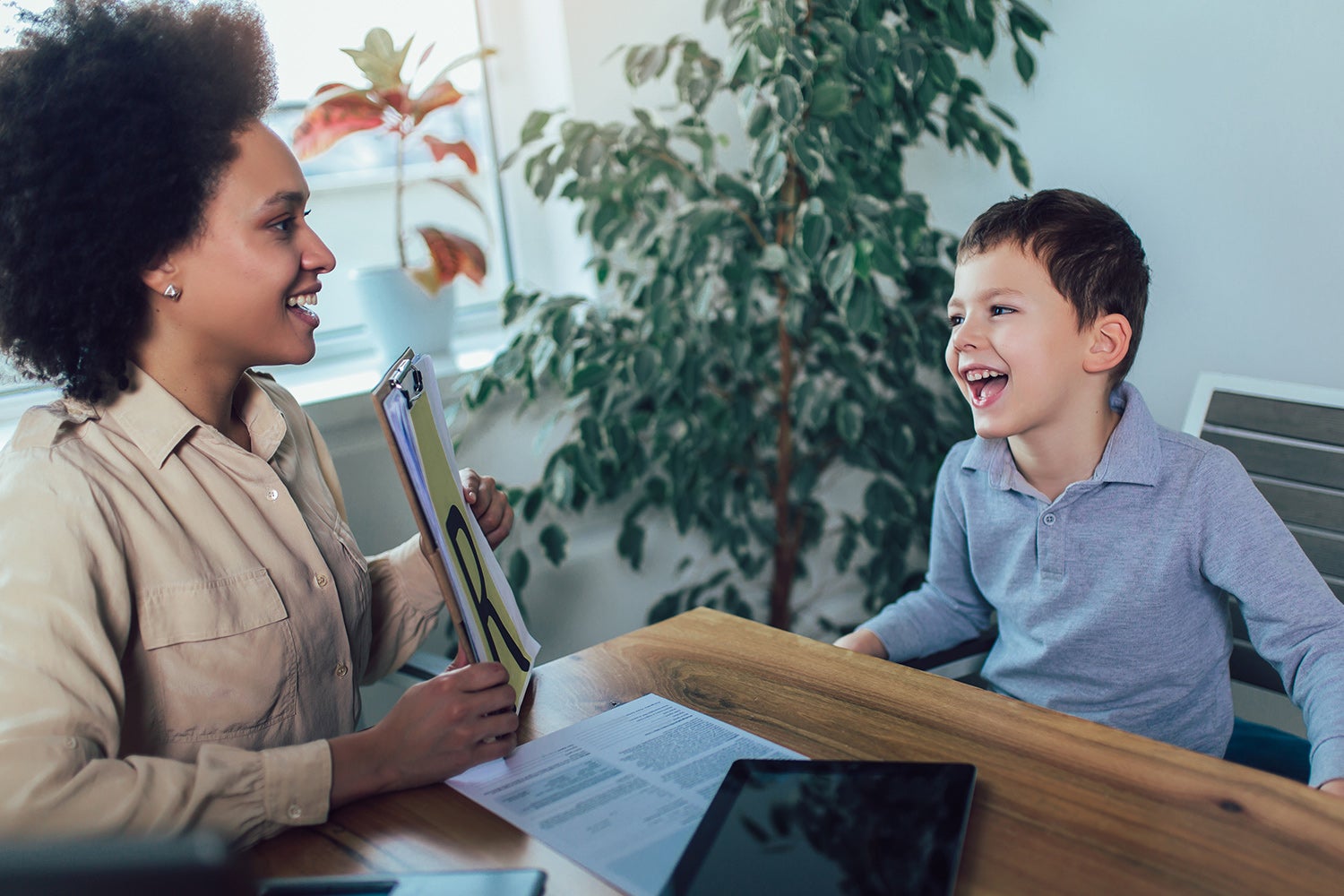 What is Autism?
Autism Spectrum Disorder is a developmental disability characterized by social-communication challenges and restricted, repetitive behaviors. "There is often nothing about how people with ASD look that sets them apart from other people, but people with ASD may communicate, interact, behave, and learn in ways that are different from most other people" (Centers for Disease Control and Prevention, 2018).
There are a number of career options in the autism field. The main goals and responsibilities of service providers are to help individuals with ASD navigate the world. This involves careful assessment, goal setting and intervention. As such, careers working with children and adults who have ASD are often very rewarding. Since professionals frequently work one-on-one with clients and students, they are able to see the positive changes brought about through their interactions and share this sense of success with clients, families and fellow professionals.
Here are the top 5 careers in the autism field in 2021
Board Certified Behavior Analyst
Board certified behavior analysts work closely with individuals with ASD who suffer from behavioral challenges. Behavior analysts must have a master's degree or Ph.D., a required number of hours of supervised applied practice, and have passed a national board certification exam. Through the study of Applied Behavior Analysis, the analysts provide a number of services, including the treatment and intervention for individuals with autism or related disabilities. ABA is the study of human behavior in relation to the environmental context with which behavior occurs. Analysts conduct assessments, develop behavior intervention plans, monitor progress, and continually evaluate the effect of their work, to produce socially significant behavior changes for patients seeking behavior analytic services and their families.
Behavior analysts assess and treat problem behavior, and identify areas of skill deficits for a wide variety of individuals. Assessments begin with the identification of environmental variables that impact behavior and facilitate learning. Treatment plans
are developed for individuals to select and strengthen desired behavior that ultimately results in improved quality of life for consumers. For individuals with ASD, behavior analytic services are frequently identified for treatment and early intensive intervention. Verbal behavior training is commonly practiced to teach individuals effective communication skills. Systematic instruction teaching individuals how to appropriately request specific reinforcers while building cooperation is a foundational part of the practice, emphasizing social interaction. Behavior analysts conduct ongoing evaluation of the practice to monitor progress and make data based decisions in the best interest of their clients.
Board Certified Associate Behavior Analysts Board certified associate behavior analysts operate similar to a board certified behavior analyst. The associate level behavior analyst has a bachelor's degree, a number of required hours of supervised field experience, and has passed a national certification exam for the associate level of practice in ABA. Associate level behavior analysts' practice is limited to reinforcement based treatment, and requires ongoing supervision provided by a fully certified analyst. Assessment, program development, monitoring and ongoing evaluation of effective intervention is practiced at this level. Programs that produce socially significant change with the goal of improving quality of life and learning are foundational to this practice.
School Social Worker
School social workers provide social assistance to students with disabilities and their families in order to meet the unique needs of students and help them reach their potential at school. Social workers supporting individuals with ASD may also have a hand in advising teachers about best practices and courses of action to take, depending on the needs of students and families.
Individuals looking to become school social workers need a minimum of a bachelor's degree, supervised experience, certifications and a background check, depending upon the school and state in which they are working. Other skills needed by school social workers include excellent interpersonal communication and collaboration skills. School social workers must also be knowledgeable regarding services available through the school and community since they play an important role in identifying and setting up services for students and families.
Special Education Teacher
Special education teachers may work specifically with students with ASD, or may support students with a variety of disabilities, including ASD. Their day-to-day job involves intervening to support students, depending upon individual needs, in multiple learning domains including academic, social-emotional, communication and independent functioning.
Public school districts in most states require a special education teacher to have professional certification in exceptional student education, which includes at least a bachelor's degree, completion of teacher preparation coursework, supervised field/internship experience, passing scores on professional state examinations, and a background check. Those working in this field also need to have disability knowledge and awareness, excellent communication and critical-thinking skills. Resourcefulness is also required, as many teachers must tailor materials to accommodate the student's educational needs. Special education teachers serving students with ASD in Florida must also have a state endorsement in autism added to the professional certification.
Educator/Autism Program Specialist
Autism program specialists focus on supporting schools servings students with ASD. The program specialist may support students with ASD and those serving them by participating on interdisciplinary teams, providing consultation services, and leading professional development efforts. Autism program specialists need to have specialized knowledge and experience in ASD and at least a master's or bachelor's degree in education, psychology, social work or human services. Further certifications may be needed depending on employer or state.
Autism program specialists are employed by school districts, government-funded developmental disabilities programs, organizations that specialize in autism treatment, and disability-focused schools or institutions. Collaboration skills are key to providing comprehensive care for clients with disabilities. Increasing awareness and advocating for individuals with ASD is also a critical role.
Speech and Language Practitioner
Speech and language practitioners provide a key service for the development and learning of those who have ASD. They work to prevent, assess, diagnose and treat speech, language, social communication, cognitive-communication and swallowing disorders in children and adults. Their main goal is to increase the social/communication skills of individuals with ASD so they are able to form meaningful relationships with other people in their lives. The services they provide help to develop paths of communication and social skills that allow their students and clients to express their wants and needs and participate in school and community settings to the maximum extent possible.
Speech and language practitioners must have a minimum of a bachelor's degree and/or master's degree with a focus in communication disorders. In addition, they must acquire state licensing. They also need excellent communication and interpersonal skills, in order to best teach their clients how to communicate.
How Graduate Studies Impact Career Outlook
As mentioned, many careers in the autism field may require extra certification or graduate studies in order to be fully prepared. Certification programs such as University of Central Florida's graduate certificate in autism spectrum disorders would be especially valuable for educators and service providers looking to make a difference in the lives of people with ASD. For further resources and information, please check out Project ASD and the Center for Autism and Related Disabilities at University of Central Florida.
---
UCF's Online Healthcare Degrees
---