How Autonomous Tech Is Improving Safety in Health Care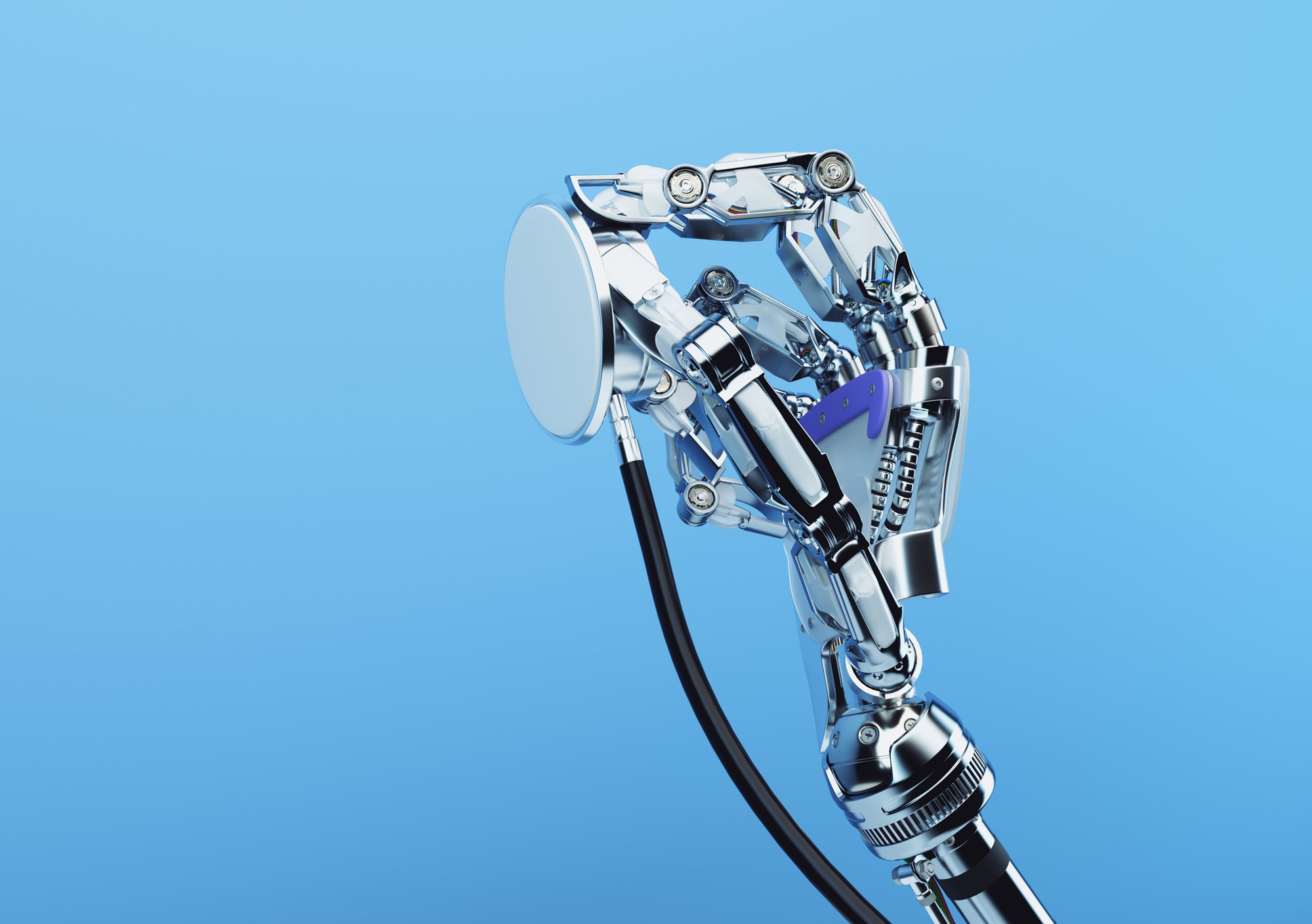 Human error in the hospital setting comes with particularly high stakes, and unfortunately, it's far more common — and deadly — than many people realize. According to a 2016 report from health care safety nonprofit The Leapfrog Group, more than 200,000 avoidable deaths occur each year in U.S. hospitals, making such occurrences the country's third-leading cause of death. That puts medical error ahead of strokes, diabetes, the flu and pneumonia. Considering that statistic, shouldn't fixing the problems that human error can cause in these contexts be prioritized just as highly as curing the aforementioned conditions?
There is good news. Technologists in recent years have turned their attention to human error in health care, developing cutting-edge products designed to stamp out staff errors connected to health risks, such as hospital-acquired infections, injuries during the transfer of patients to new beds, and misplaced medications. Forward-looking institutions and programs, such as the University of Central Florida's online Master in Health Care Informatics program, are helping to ensure that tomorrow's health care professionals take a multidisciplinary approach. These strategies are informed by technological expertise which expands the reach of the benefits that come from employing these cutting-edge products in hospitals.
Below, we've gathered a sampling of some of the ways that promising automated technologies are improving safety in hospitals. With the help of these new smart tools, health care professionals hope to see the number of deaths related to medical error take a plunge.
1. Halting the spread of hospital-acquired infections
According to the CDC, 1 in 25 hospitalized patients in the U.S. has an HAI (hospital-acquired infection) on any given day. These infections can be especially harmful because of their common resistance to antibiotics. Researchers from Abu Dhabi University have developed an autonomous system that could help: Using radio frequencies and ultrasound waves, the tool, worn by hospital staff members, communicates with an online database to activate an alarm if a staff member approaches an HAI-infected patient. As the thinking goes, turning an invisible infection (and its set of germs) into a visible — well, audible — issue will help keep HAIs contained. 
2. Improving hospital operational efficiency — and freeing up human personnel in the meantime
A so-called "autonomous delivery robot," made by Panasonic, has entered hospitals in Japan and Singapore over the past three years. "HOSPI" is equipped to deliver fragile and unwieldy medicines and medical specimens all over the hospital. Security features, such as ID-enabled protection, prevent medicines from being tampered with or swapped. With the help of HOSPI, older and less agile staff members can avoid long walks across hospital campuses, thereby allowing them to focus on interacting with patients and simplifying their workloads.
3. Avoiding the risky transportation of patients from bed to bed
Patients are moved to beds of various sizes and functions an average of seven times during each hospital stay. Each move introduces the risk of injury to the patient — especially in the case of patients recovering from precarious issues, such as head injuries. A new autonomous hospital bed developed by a team from the UTS Centre for Health Technologies and the KTH Royal Institute of Technology promises to change that. The Flexbed drives itself, following a hospital staff member who doesn't need to push, pull or direct it. It also has various capabilities, such as a CPR mode that lowers the bed upon command.
Just as self-driving cars could take human error out of the equation on the road, self-driving hospital tools could eventually mean that no one in a hospital has to risk death or injury because of the inevitable mistakes hospital staff members make. Welcome to the future of smart hospitals.
5 Diseases People Contract in Hospitals
Acinetobacter baumannii
Patients with weak immune systems are subject to this bacterium, which causes urinary tract infections, pneumonia and other problems.
Burkholderia cepacia
This group of bacteria lurks in liquid environments, such as IV bags, and leads to pneumonia.
Hepatitis B
Hepatitis B targets the liver and leads to vomiting, jaundice and other symptoms.
Norovirus
This group of viruses is the most common cause of gastroenteritis.
Vancomycin-resistant enterococci
This disease can infect patients via urinary catheters. Because it is not an airborne disease, improved hand hygiene can substantially reduce its prevalence.
Source
Becker's Healthcare
---
You May Also Enjoy
---
---
UCF's Online Healthcare Degrees
---