How to Become a Nurse Practitioner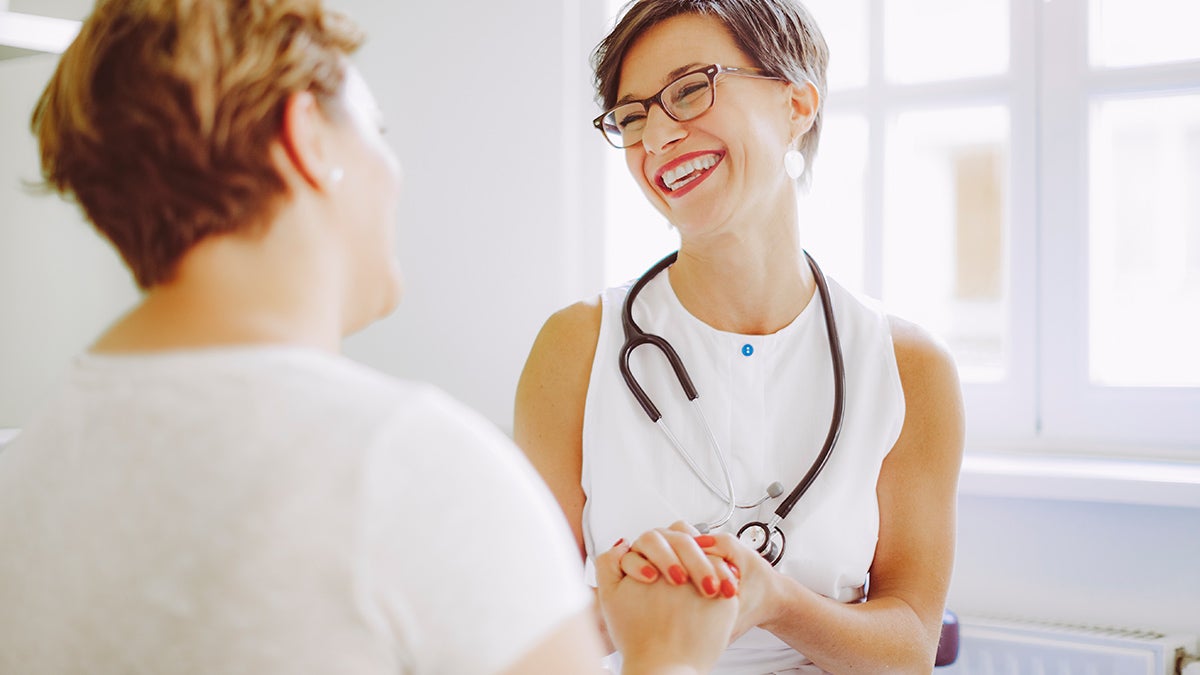 For those interested in entering the health care field, a career as a nurse practitioner (NP) may be the most rewarding option you've never considered. NPs fall into the advanced practice registered nurse (APRN) category, which means they hold degrees at either the master's or post-master's level, claim a specific expertise, and often work with a specific patient population. What's more, aspiring NPs can expect a healthy job market – according to the Bureau of Labor Statistics, a 31 percent in job growth is expected by 2026, with a lucrative median salary of $107,460. Today, many universities offer programs to teach and equip the next generation of NPs to meet the needs of an aging population. In other words, NPs will be in demand for a long time to come. But how does one enter the role in the first place?
Education Requirements for Nurse Practitioners
The Bureau of Labor Statistics reports that an entry-level NP position requires a minimum of a master's degree from an accredited institution. The National Organization of Nurse Practitioner Faculties (NONPF) has identified the core competencies that future NPs should develop in their educational preparation for the career:
Scientific foundation
Leadership
Practice inquiry
Technology and information literacy
Policy
Health delivery systems
Ethics
Independent practice
A graduate education will include classroom instruction as well as clinical experience. Students will take courses that cover the following subjects:
Evidence-based practice development
Nursing environment management
Nursing leadership and economics
Financial management
Resource development
Health care systems
Health policy
Health promotion
Statistics
Students can choose from the following concentrations:
Adult
Adult-Gerontology
Adult-Gerontology Acute Care
Adult-Gerontology Primary Care
Emergency
Family
Gerontology
Neonatal
Pediatric
Psychiatric and Mental Health
Women's Health Care
A final project is usually assigned to apply the theories and techniques studied in the classroom setting. Depending on the program's requirements, graduate students will need to collaborate with colleagues, classmates and consumers to examine a clinical hypothesis or question related to a current issue in health care.
Internship and Certification Requirements for Nurse Practitioners
Though states have varying licensure, accreditation, certification and education requirements, the National Council of State Boards of Nursing initiated in 2011 the Campaign for Consensus — an attempt to standardize requirements across state lines. According to the American Association of Nurse Practitioners, "NPs and other APNs must have completed an accredited graduate NP program and completed a certification program meeting recognized standards, indicated by accreditation by the American Board of Nursing Specialties or the National Commission for Certification Agencies," in order to be eligible for practice.
NPs who choose to specialize in family or adult-gerontology primary care can obtain national certification from the American Academy of Nurse Practitioners National Certification Board (AANPCB). The following bodies also grant certifications for NPs:
American Association of Critical-Care Nurses (AACN)
American Nurses Credentialing Center (ANCC)
National Certification Corporation (NCC)
Pediatric Nursing Certification Board (PNCB)
NPs should consult the Board of Nursing in their respective states to determine the exact requirements to obtain practice eligibility.
Transitioning to an NP Career from a Registered Nurse Role
Health care practitioners have a variety of reasons for choosing to become a nurse. One of them — the current shortage of physicians in the U.S. — is encouraging many experienced registered nurses (RNs) to advance their careers by transitioning to an NP role. Today, NPs are being viewed as key providers in the collaborative efforts to address existing workforce needs, according to the National Center for Biotechnology Information (NCBI).
One study found that the successful transition of RNs to an NP role depends on the following personal and environmental factors:
Sense of well-being
Levels of confidence and competence
Mastery of skills
Autonomous practice
Formal and structured orientation
Finding and securing a rewarding position as an NP — whether as an experienced health care professional or as a novice — will require not only finding an organization that offers formal support but also developing personal skills.
Key Skills and Attributes of Nurse Practitioners
The following are just a few skills and relationships NPs should strive to continually develop:
Teamwork: NPs should develop their ability to effectively collaborate with practitioners across various specialties to alleviate the heavy workload caused in part by a shortage of physicians.
Mentor relationship: To ensure continuous success and advancement in an NP career, mentorships provide the necessary guidance and support.
Empathetic communication: Delivering bad news is a regular requirement in an NP position; empathetic communication is a multifaceted task that requires professionalism, patience and energy.
Flexibility: In addition to performing many of the tasks of RNs, NPs also conduct research and consult with doctors and other health care professionals in order to deliver patient-centered care in a timely and sensitive manner.
The path to becoming a nurse practitioner is far from standard. Varying state requirements and personal career aspirations and preferences will influence and shape the path of aspiring NPs. Yet one thing is for certain: Providing care and support to patients comes with unquestionable rewards and will constitute an in-demand skill set for a long time to come.
Additional Resources:
https://www.bls.gov/ooh/healthcare/nurse-anesthetists-nurse-midwives-and-nurse-practitioners.htm
https://www.ncbi.nlm.nih.gov/pmc/articles/PMC4323084/
https://graduate.ucf.edu/wp-content/uploads/2018/11/2018-2019-Nursing-Practice-DNP.pdf
https://www.professionalnursing.org/article/S8755-7223(11)00010-X/fulltext
https://www.ncbi.nlm.nih.gov/pmc/articles/PMC5578619/
https://www.aacnnursing.org/Nursing-Education-Programs/Masters-Education
https://www.aanp.org/images/documents/education/npcorecompetencies.pdf
https://www.aanp.org/education/student-resource-center/starting-your-career/9-education/1060-certification-for-entry-level-nps
https://www.aanpcert.org/about
https://www.ncsbn.org/about-boards-of-nursing.htm
---
UCF's Online Healthcare Degrees
---