Careers in Psychology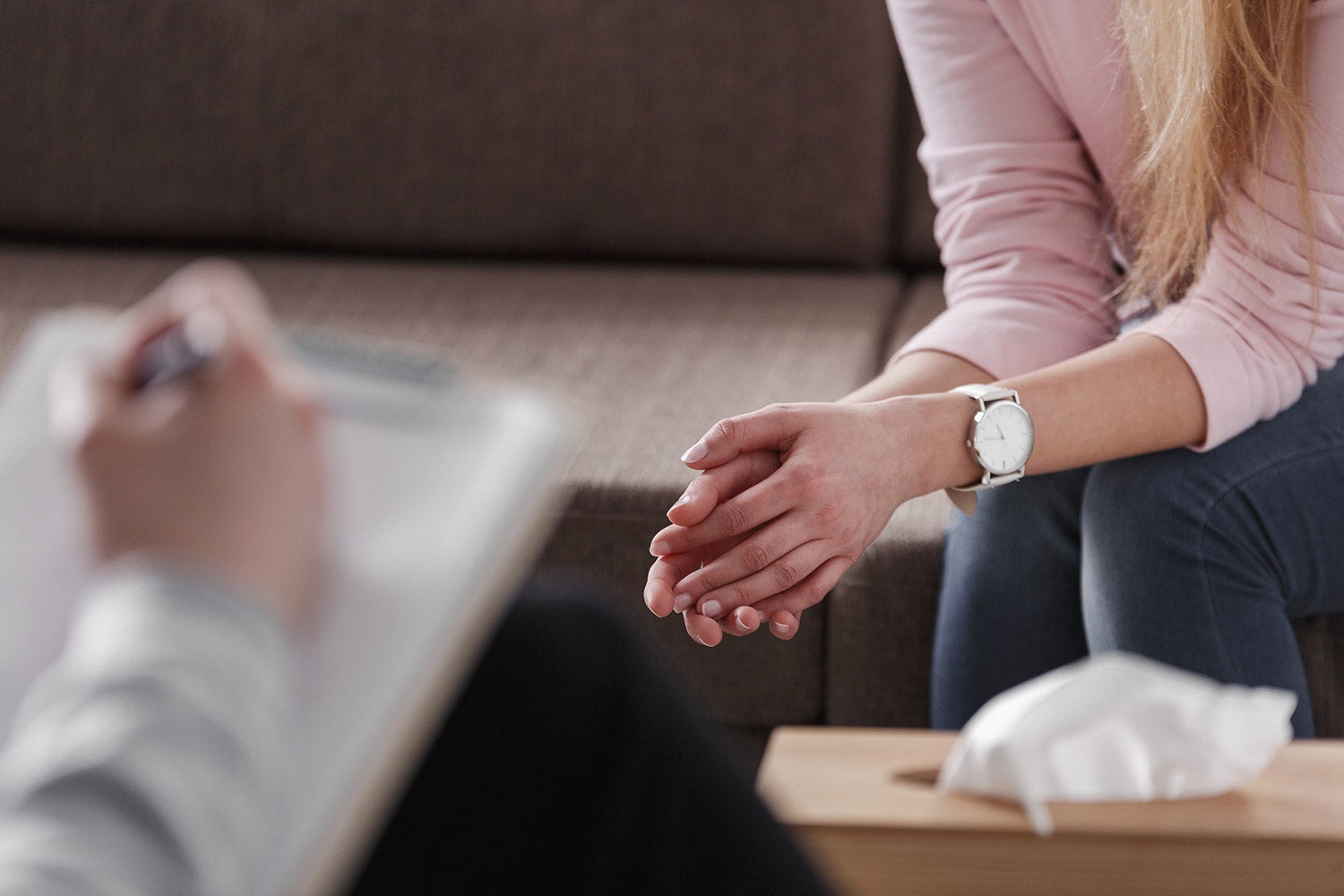 What is Psychology?
Psychology is the scientific study of the mind and behavior in both humans and non-humans. This field looks at using science to understand why people do the things they do while working to create innovative ways to treat the myriad expressions of mental illness. Psychologists use many different tactics to study the relationships between the brain, environment, and behavior.
The American Psychological Association suggests that psychology "benefits society and enhances our lives. Psychologists examine the relationships between brain function and behavior…applying what they learn to illuminate and improve the world around us."
What does a psychologist do?
In order to become a psychologist, one must pursue a doctoral degree in the field. Psychologists perform a variety of tasks in order to study the mind and how it influences one's behavior in a variety of situations. They do this by applying various scientific methods to observe a patient's thoughts, feelings, emotions, and reactions.
Psychology is focused on understanding the science of thoughts and behaviors. The main goal of a psychologist is to understand and improve individual functioning across a variety of contexts, including therapy sessions, in the workplace, at educational institutions and more.
Some psychologists find alternative paths to careers outside of clinical practices, like working independently in creative fields, conducting research, teaching at universities, and the like.
Psychology is a growing field with promising job opportunities. The Bureau of Labor Statistics reports that jobs in the psychology field are reported to grow by 14% through the year 2026.
What are the Different Careers in Psychology?
Career opportunities in the field of psychology are as vast and varied as the human beings that psychologists seek to treat. The following areas of psychology offer different career opportunities within the mental health and wellness landscape.
Clinical psychologist.

These doctors provide mental health care for individuals and families. Clinical psychologists can work with a wide variety of patients and may focus on one specific topic, like anorexia, or encompass a broader issue, like eating disorders. This role requires a doctoral degree, state license, and an APA or ABPP certification.

Cognitive and perceptual psychologist.

To study human learning, development and adaptation, cognitive and perceptual psychology works from a research-based approach. This type of psychologist typically treats individuals that struggle with anxiety, depression, personality disorders, or substance abuse issues.

Industrial-Organizational Psychologists.

IOPs look at how humans behave within a workplace environment and work to alter the work environment to better support the human needs. Using this form of organizational psychology, they can improve workplace performance, boost morale, and decrease instances of employee mental illness.

Research technician.

A psychology research technician works closely with a team to conduct experiments and tests that study the brain and behavior.

Environmental-organizational psychologist.

This type of psychologist looks at the environmental impact one may have on a patient. Environment can relate to one's home, work or natural environment.

Neuropsychologist.

This type of psychologist performs scientific deep-dives into an individual's brain. Neuropsychology is the study of perception, behavior, memory, or even injury to the brain and how it is affecting one's way of life. A doctoral degree is required and neuropsychologists find work in hospitals, clinics, universities, and private practices.

Forensic psychologist.

A doctoral degree is required if one wishes to pursue a career as a forensic psychologist. They specialize in analyzing the link between psychology and crime. Forensic psychologists work within the court and legal systems, can act as witnesses, may study jury behavior, and so much more.

Counseling psychologist.

Think of a counseling psychologist as a primary care doctor. It's imperative for counseling psychologists to study a broad array of topics as they typically see a wide variety of patients. They may counsel patients on general-well being, stress management, healing from trauma, job stress, or life goals. A license is required and many counseling psychologists work in private practices or for public mental health services.

Developmental psychologist.

These mental health professionals look at how the brain and behavior develop over time. They can work with individuals of any age but often specialize in infants, children, or the elderly.

Educational psychologist.

Often, educational psychologists work with school-age children who struggle with learning disabilities, anxiety, developmental delays, or who have challenges in their home environments.

Engineering psychologist.

This specialization is extremely niche and focuses on how humans and machines interact. For example, an engineering psychologist may look at how computers can be designed in a way to eliminate wrist injuries.

School psychologist.

Usually employed at schools or universities, school psychologists work with students of all ages to deal with emotional distress, learning disabilities, classroom situations, and even at-home strife. At times, school psychologists can also be the institution's resource officer and can counsel students on career paths as they transition out of high school and into college.

Marriage and family therapist.

These psychologists work with families of all shapes and sizes to create positive, cohesive relationships and environments. Marriage and family therapists may pursue education, certification and licensing in a variety of ways, depending on the state they practice in.
Educational Requirements for Careers in Psychology
Bachelor's Degree
First, a student must begin by seeking a bachelor's degree in psychology from an accredited university.
Classes that a psychology major may take include sociology, history of psychology, statistics, abnormal psychology and more.
Students are required to take general classes that the university requires for all majors, then select from a list of core courses related to the field of psychology.
Master's Degree
Most master's degree programs require an aptitude test and one will need to study and then take the Graduate Record Examination (GRE).
The top three programs for individuals seeking a master's degree without plans to pursue a PhD are clinical psychology, counseling psychology and industrial-organizational (I/O) psychology.
Students who do not wish to continue on to gain a PhD of PsyD can use their Master's degree in some of the following ways:

Police chief, criminal investigator, or child-abuse investigator
Upper-level coaching in athletics
Human resources management
Brand guidance and marketing
Key Considerations when Seeking a Master's Degree in Psychology
Students who wish to continue on to become psychologists and not just use their knowledge of human behavior to work in creative or business industries will need to earn a graduate degree.
Courses become more specific and study the principles of human behavior. This is when a student would likely choose which field of psychology they are most interested in. For example, one wishing to pursue forensic psychology would perhaps find a school that offers related course work, internships, and the like.
About 15% of graduate psychology programs require an undergraduate psychology degree. However, most graduate programs do require a minimum of 18 credit hours in specific coursework, including statistics, research methods, and a lab.
Doctoral Degree
Some doctoral programs require a Master's degree, but others allow students to enter the doctoral programs with a bachelor's degree.
The majority of doctoral degrees take five to seven years to complete and may require a one-year internship in addition to coursework, depending on your area of study.
Some universities and professional schools offer a PsyD degree in lieu of the traditional research doctoral degree (PhD) or EdD degree.
With a doctoral degree, students are able to explore a host of job opportunities and, those who go into private practice, have a large amount of flexibility with working hours, pay rate, and location.
License requirements
In order to practice, a psychologist must apply for licensure from the state they wish to work in.
Licensing laws differ depending on the state and the type of psychology one is practicing.
Most psychologists who work in a clinical or counseling setting must have a doctorate in psychology. Typically, they will have also completed an internship and earned a passing grade on the Examination for Professional Practice in Psychology.
Some behavioral clinics or counseling offices will hire psychologists who have tested and earned a certification from the National Association of School Psychologists.
Specialty certification is also available through the American Board of Professional Psychology depending on the avenue of psychology one is pursuing.
Additional Skills Needed for Psychology Careers
Gaining degrees in psychology is the direct path to pursuing a career in this dynamic field. However, it's crucial that psychologists approach their education in a holistic, multi-faceted way. The importance of soft skills should not be overlooked. Here are just some of the skills anyone pursuing psychology, sociology, or similar degrees should gain:
Communication
Communicating with clients is imperative for clinical psychologists. Creating a space in which people feel respected and heard will allow a psychologist to gain pertinent information in order to help their patient through issues.
Research psychologists need to be able to effectively describe observations and findings in a clear, concise way. They also need to be able to communicate in an honest, compelling way when seeking funding or performing outreach during specific projects.
Research
Psychologists must pursue independent research as much as possible, as this field is ever-changing and evolving alongside human beings.
On a clinical level, psychologists need a strong research background in order to effectively interface with and evaluate their patients.
Problem-solving
Since most psychology careers are human-oriented, problem-solving skills are a must. Being able to create alternative strategies that are patient-specific helps psychologists effectively aid their patients.
High pressure situations can occur in certain fields of psychology like school psychology or forensic psychology. Individuals interested in pursuing a career in one of these areas should be prepared for the unexpected and be able to problem-solve on the fly.
Commitment to continued education
Since the field of psychology is always changing, psychologists in all areas of study must continuously stay up-to-date with research, best-practices, and current trends. This helps patients get the best care possible.
Choose UCF for your career in psychology
A degree in psychology can open many different doors to a variety of industries and jobs. Humans drive much of how the world works and having a deep understanding of human behavior can be beneficial in countless sectors.
Before you make the decision to pursue psychology, consider each specialty within the field. Understand the course requirements, the supplementary education needed to succeed in that field and potential job opportunities that would be open to you upon graduating. Earn your bachelor's degree in psychology through UCF's fully online degree programs or explore other related degrees like Sociology or Communication & Conflict.
---
UCF's Online Healthcare Degrees
---