A Five-Star Stay: Why All Hospital Staff Should Learn Lessons in Customer Service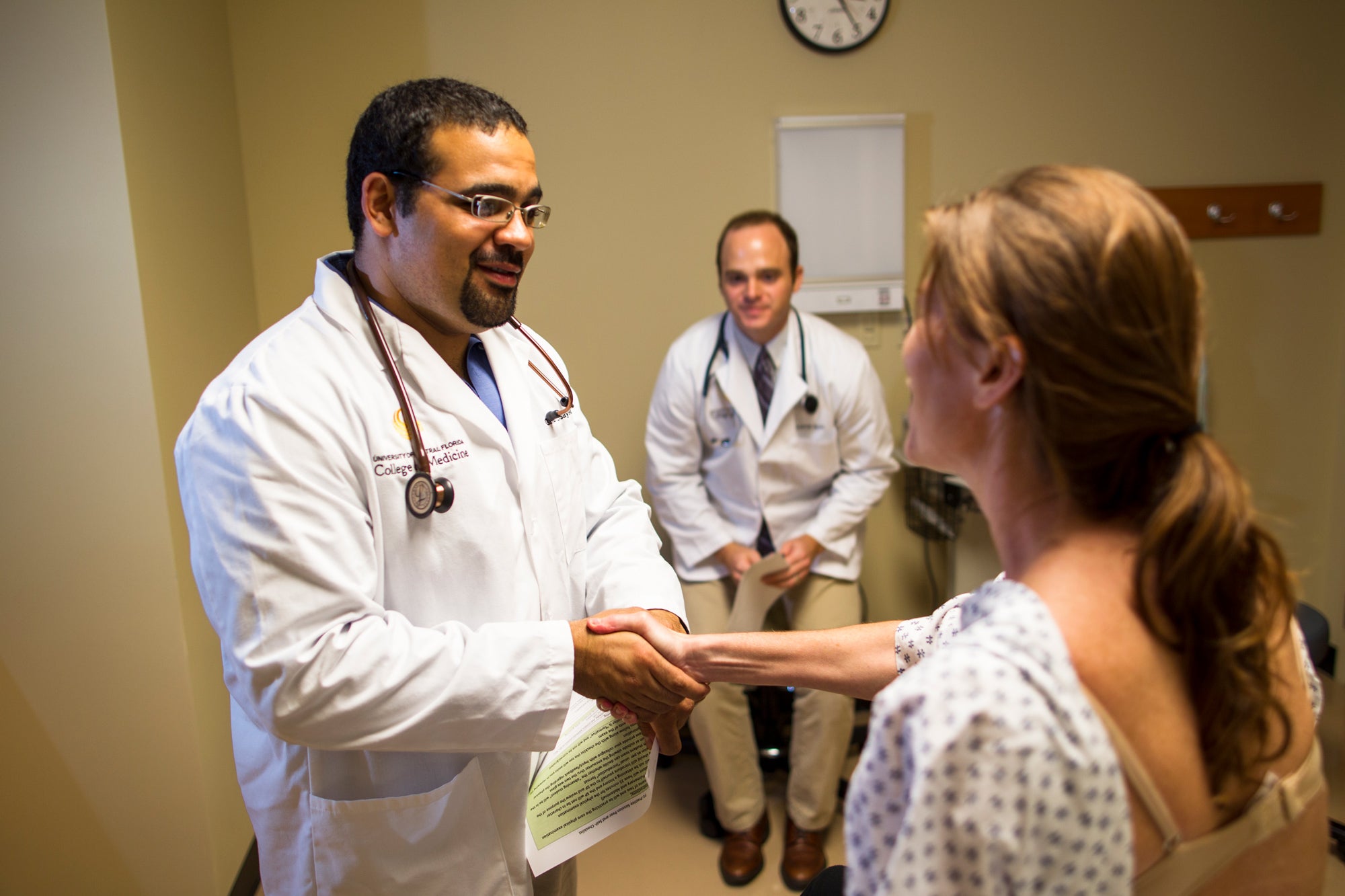 Mounting research indicates that one of the most significant factors determining patient satisfaction after hospital visits is the degree to which hospital personnel showed the patient warmth and empathy — in other words, friendly customer service.
Such conclusive findings in any other realm of health care would be cause for the development of new treatments or systems — and the connection between well-honed hospitality and positive outcomes in the hospital setting should be treated no differently.
The good news is that some forward-looking higher education institutions are doing their part to bring this connection to bear on the patient experience. For example, the University of Central Florida offers an online master's program in healthcare systems engineering, which prepares professionals to help make sure the massive, system-wide changes sweeping through health care are implemented with careful attention to the high-quality design of systems, processes and products. The kind of attention that professionals pay to the health care system will help ensure that going forward, it's a customer-friendlier space for patients and providers alike.
Unfortunately, too many health care institutions, including hospitals, are behind the times when it comes to prioritizing customer service in their operations. The opportunities for better health and other improvements that are lost because of this fact are incalculable.
"If high-quality service had a greater presence in our practices and institutions," write the authors of "Service Quality in Health Care," a paper published in Policy Perspectives, "it would improve clinical outcomes and patient and physician satisfaction while reducing cost, and it would create competitive advantage for those who are expert in its application."
What can our health care institutions do to improve customer service and achieve better outcomes for patients as a result? Here are a few good places to start:
Make health care processes simpler for patients.
From confusing signage to an inscrutable invoicing system, Byzantine health care processes make life more stressful for patients — most of whom already have more than enough reason to feel anxious. Health care organizations can learn from companies competing to create more streamlined technology interfaces and accessible customer service departments. Applying these lessons can remove pointless steps and reduce costs, making the process easier for both patients and staff.
Align staff incentives, support and resources around a central goal: excellent customer service.
When health care personnel enter an organization, they should immediately learn that treating patients well is the central mission — and then be provided with the support, resources and training they need to accomplish that mission. This means recognizing and incentivizing health care providers based not just on efficiency but also on demonstrated empathy with patients; asking patients to report on their customer service experiences within the organization; and offering personnel the time, space and support they need to process and recover from traumatic experiences and compassion fatigue.
Look for worthy models — both within and outside of health care.
Hospitals and other organizations that are making the important but challenging shift to a more customer service-focused care model will need help and inspiration from external sources. They would do well to partner with other hospitals or businesses in the hospitality category for idea sharing, encouragement and advice.
A strong focus on the customer and authentic hospitality within hospitals may sound like little more than a nice-to-have change, but it's much more serious than that — it's a matter of good health and, in some cases, a matter of life or death. It's time for the health care industry to get serious about bringing more hospitality into hospitals.
---
UCF's Online Healthcare Degrees
---