Health Care's Interprofessional Future: Blending Disciplines Both Within and Outside the Hospital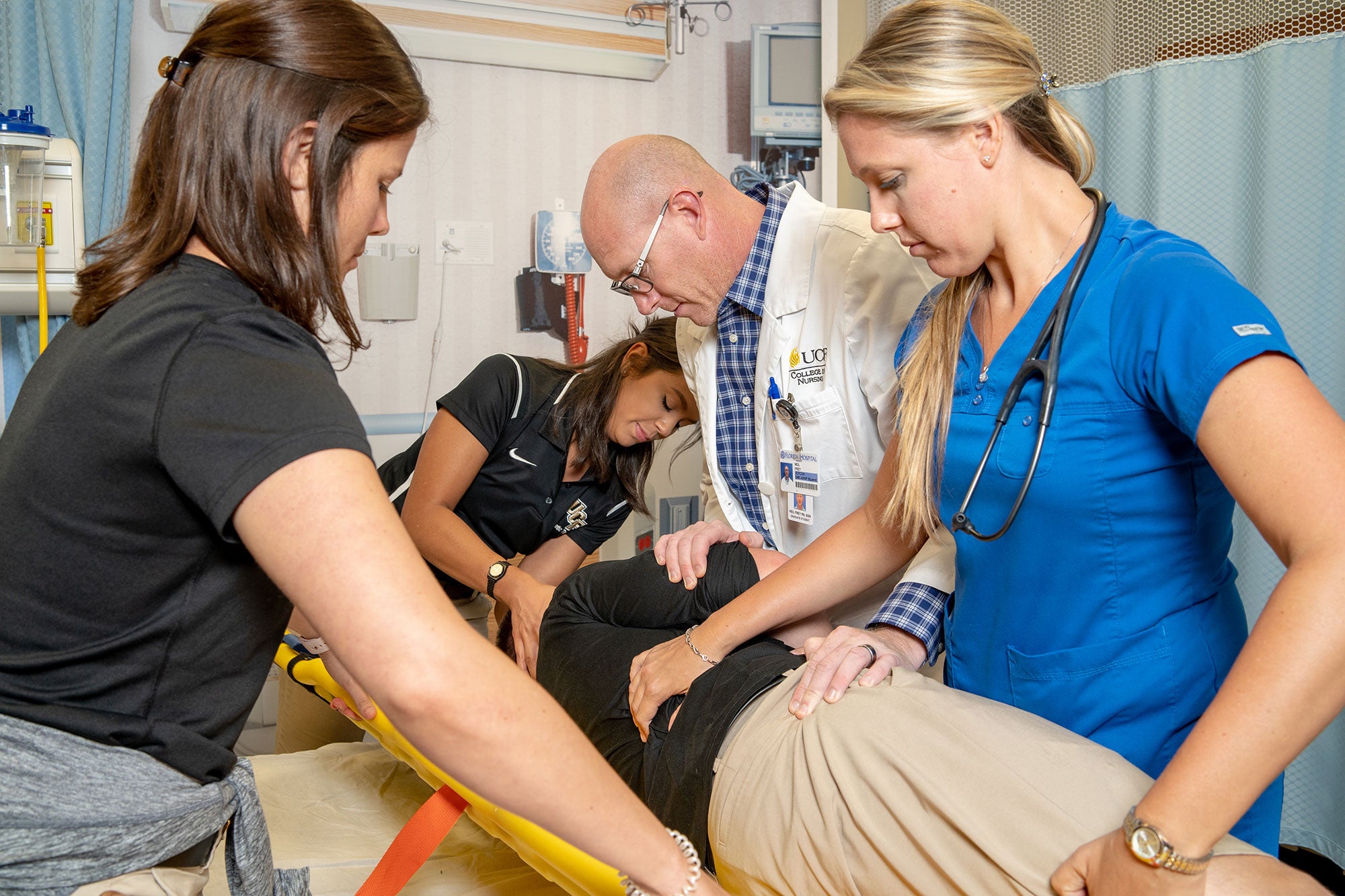 When it comes to achieving the best outcomes for patients in hospitals, could it be true that blended teams of professionals can be more effective than even the single best expert? As counterintuitive as it may seem, mounting research shows that this is indeed the case. Multidisciplinary teams from across the health care spectrum — nurses, nurses' aides, surgical technicians, anesthesiologists and attending physicians — working collaboratively to treat patients can help avoid as much as 70 percent of the adverse effects reported in hospitals, research shows.
Now, some health care institutions and universities are pointing to this promising finding to bring disciplines from outside the hospital to bear on solving complex health problems. In a health care industry currently grappling with inadequate access to services, rising costs, less-than-desired outcomes and the demands of an aging population, many are finding solutions in the emerging collaborations between health care pros and technologists, entrepreneurs, finance experts and other specialists.
"The Future of Nursing: Leading Change, Advancing Health," a landmark report from the Robert Wood Johnson Foundation and the Institute of Medicine, underscores the immediate need for more innovative collaborations to address problems in the health care field. To encourage more of these group efforts, one of the report's authors recommends calling on universities to institute interprofessional programs and opportunities to help health care students conceive of future nontraditional partnerships and better understand the disciplines of their peers before these future professionals even enter the workforce.
The University of Central Florida's online health care programs foster this very type of interprofessional collaboration. Professors and students from different programs within the university are clustered together, and individuals in each cluster spend time sharing their knowledge and experience from their respective fields, thereby promoting the cross-pollination of ideas.
"Interprofessional education is the key to the future of health care, " says Desiree Díaz, a faculty member from UCF's College of Nursing in Healthcare Simulation at UCF. Díaz, one of only 28 certified advanced healthcare simulation educators worldwide, conducts research that combines the cutting-edge technology of simulation with the deeper human emotion of empathy to improve the care for underserved patient populations. She says the concept of collaboration goes much further in UCF's formulation. "Our students work hand-in-hand, side-by-side as providers within hospital settings. Providing enriching, positive experiences during their schooling fostering these relationships."
For interprofessional collaborations to yield that type of benefit, other important conditions must be met, according to another report, "Interdisciplinary Collaboration for Healthcare Professionals." One of these conditions is a concerted lack of hierarchies among the individuals and disciplines represented in the collaboration. This requires some vigilance, the report warns, since hierarchies tend to want to insert themselves in such initiatives, whether based on gender, implied importance of one discipline over another, or some other characteristic. Another important condition to keep in mind is the need to ask everyone involved in the collaboration to articulate the reason for their participation. What does each party hope to gain through working together, and what is everyone's shared responsibility in achieving that goal?
With careful attention paid to these aspects of healthy multidisciplinary collaboration, observers in the field can expect major strides in improving health care problems, such as costs in the industry and provider shortages. If professionals reach across fields and welcome sometimes-unexpected expertise and ideas, a future health care system that works for everyone may truly be possible.
---
You May Also Enjoy
---
---
UCF's Online Healthcare Degrees
---