Award-Winning Leader in Hotel Management
Known as the hospitality capital of the world, Orlando is a top destination — both for tourists and hospitality education. Home to the No. 1 hospitality and tourism program in the nation, UCF provides the first-hand experience and knowledge students need to succeed in this fast-paced industry. With 59.3 million annual visitors in 2021, the Central Florida community sees a regional economic impact of more than $75.2 billion in revenue generated by our tourism industry. From parks and recreation to renovating schools and technology to building top-tier venues, tourism revenue has a big impact on the region.
Top Destination in the U.S.
More than just world-class attractions, a number of factors have played a role in Orlando becoming a tourism powerhouse. One of busiest airports in the U.S., Orlando International Airport saw 50.6 million airline passengers in 2019. With a new terminal that opened in late 2022, this number will continue to surge. Also home to the second-largest convention center in the U.S., the Orange County Convention Center hosts more than 230 events each year, welcoming about 1.4 million attendees who contribute about $2.4 billion to the area's economy.

The Key to Hospitality Education
With major growth also comes the demand for a hospitality management workforce that provides quality service. In a fast, ever-evolving industry like hospitality, it is all about service. Finding ways to put a smile on someone's face — providing those once-in-a-lifetime memories. And what better opportunity than learning from the best to become one of the best? As one of the top five institutions for hospitality education and research, UCF Rosen College of Hospitality Management is committed to offering unparalleled opportunities for today's students and tomorrow's leaders.
No. 1 Hospitality School in Florida
UCF Rosen College of Hospitality Management provides an environment to learn and work in the industry's leading market. Uniquely positioned in the center of it all, students get hands-on experience from faculty — many of whom are internationally recognized experts in hospitality management and bring years of experience to the classroom.
The college also boasts neighbors such as Walt Disney World Resort, Sea World Adventure Park, top hotels on International Drive, and the Orange County Convention Center. Many of these offer excellent internship opportunities for students to apply what they have learned first-hand and see their work in action.
In addition to the university's ties within the industry, hospitality students aid their own cause by hosting a career fair each semester. Putting their knowledge to good use, they handle every aspect of the event — marketing, décor, theme and even the lunch menu. From guest speakers and networking opportunities to memberships and internships, the Rosen College of Hospitality Management stimulates successful careers in this exciting and booming industry.
Ranked in the top 5 best colleges for hospitality and tourism in the world by CEOWorld magazine and #1 in the nation by ShanghaiRankings.
Placement rate upon graduation — working for top industry employers, including Disney, Universal, Hilton, Marriott, as well as high-end restaurants around the area.
In scholarships awarded annually to provide students with access to affordable hospitality education.
Countries part of the international exchange program, including Austria, Australia, Japan, China, Japan, Italy, Portugal and the United Kingdom.
The History of Rosen College
When the UCF Rosen College of Hospitality Management opened its doors on January 5, 2004, the future of hospitality education changed forever. Today it's considered one of the finest hospitality programs in the world, but to get here, we recognize those who made it happen through an unwavering commitment to helping future generations of hospitality and tourism leaders.
Rosen College became a reality due in large part to the generosity of local hotelier Harris Rosen. "I was having lunch with UCF Professor Abe Pizam, and I told him, 'One day Abe, I will build you a new school,'" Rosen describes. Five years later, he made good on that promise, pledging $10 million in cash and 20 acres of property at his new resort, Rosen Shingle Creek. Rosen and his team were invited to help design the building, ensuring that it was truly the best of the best. Its location in the heart of Orlando's tourism corridor has led to many synergistic partnerships with community and industry organizations, and graduates have benefitted from exceptional education opportunities and real‐world industry experience and connections.
The campus now bustles with more than 3,500 students and a renowned faculty composed of both distinguished academics and successful business leaders. And with more innovations in the works — from campus additions and improvements to new degree programs to overseas partnerships — the future is truly looking bright.
Great people are at the heart of hospitality and Rosen College has been an exceptional partner and training ground for our industry. The academic programs, research capabilities, renowned faculty, the deep partnerships in the industry — all of these elements make Rosen College a unique institution that we are pleased to have here in Orlando."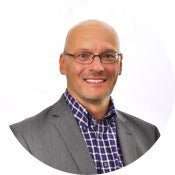 Faculty Spotlight: Alan Fyall
Having contributed to the field of tourism research, UCF Associate Dean and Professor Alan Fyall was inducted into the International Academy for the Study of Tourism at its next biennial conference in 2021. He has published widely in the areas of tourism, destination marketing and management, including 22 books. As a former member of the Bournemouth Tourism Management Board, Fyall conducted numerous consulting and applied tourism research projects for clients in the United Kingdom, European Union, Africa, the Caribbean, United States, Central and South America, and Southeast Asia.
A Look Into How We Serve Our Community
As the top hospitality school in our state located in the No. 1 destination, gain insight into how we bring smiles to those around us and create meaningful experiences in the videos below.
Hospitality and Tourism News
---
Hospitality and Tourism Degrees
As a leader in hospitality management education, students have the opportunity to learn from faculty and industry partners that guide them in becoming future innovators in a world-class destination.
Rankings and Accreditations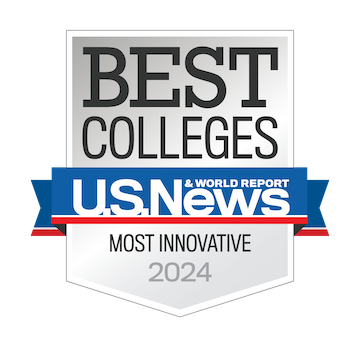 Top 20 Most Innovative University in the Nation
U.S. News & World Report ranks UCF as one of the most innovative in its annual list of best colleges.
Best Online Hospitality Management Program
UCF's online master's in hospitality management ranked No. 1 in the nation by bestcolleges.com.
Top 40 Best Colleges for Hospitality Management
UCF's hospitality management programs ranked in the top 40 of best schools to study hospitality management by College Factual.
Top Performers on Social Mobility
U.S. News & World Report ranked UCF No. 59 for enrolling and graduating large proportions of disadvantaged students awarded with Pell Grants.
From Collaboration Comes Innovation
Rosen College works with industry partners and employers from around Central Florida every day to prepare the future leaders of the hospitality industry. From one-time events and volunteer opportunities to internships, we work with a number of companies, professional organizations and nonprofits — connecting students with hospitality experiences.
Plus, with its close proximity to some of the world's top-rated attractions, resorts, restaurants and convention spaces, students have access to the top industry leaders. Working alongside these partners, they gain the latest knowledge and valuable work experience while making strong industry connections. Upon graduating, many alumni continue their careers with companies around the area — creating a pipeline of talent for years to come.

Hospitality and Tourism Companies Employing UCF Graduates
Walt Disney World Company
Universal Orlando Resort
Hilton
Marriott International
Loews Hotels
Carnival Cruise Lines
Royal Caribbean Cruise Lines
Red Lobster
Darden Restaurants
Orange County Convention Center
Orlando Magic
Institutes, Associations and Affiliations
American Resort Development Association
Central Florida Hotels and Lodging Association
Walt Disney World Company
International Association of Amusement Parks and Attractions
Hospitality Financial and Technology Professionals
Hospitality Technology Next Generation
Marriott International
Universal Parks and Resorts
United States Tennis Association
Visit Florida
Visit Orlando
CFHLA Student Lounge Meet and Greets
Every semester, students have the opportunity to engage with leaders in the hotel and lodging industry at the Central Florida Hotel and Lodging Association Student Lounge Meet and Greets. Taking place on a weekly basis, the event alternates weeks and times. The two-hour sessions are informal and allow for networking and Q&A about careers, pathways to management, internships, part-time and full-time employment, and manager-in-training programs.