The Role of Nonprofit Health Organizations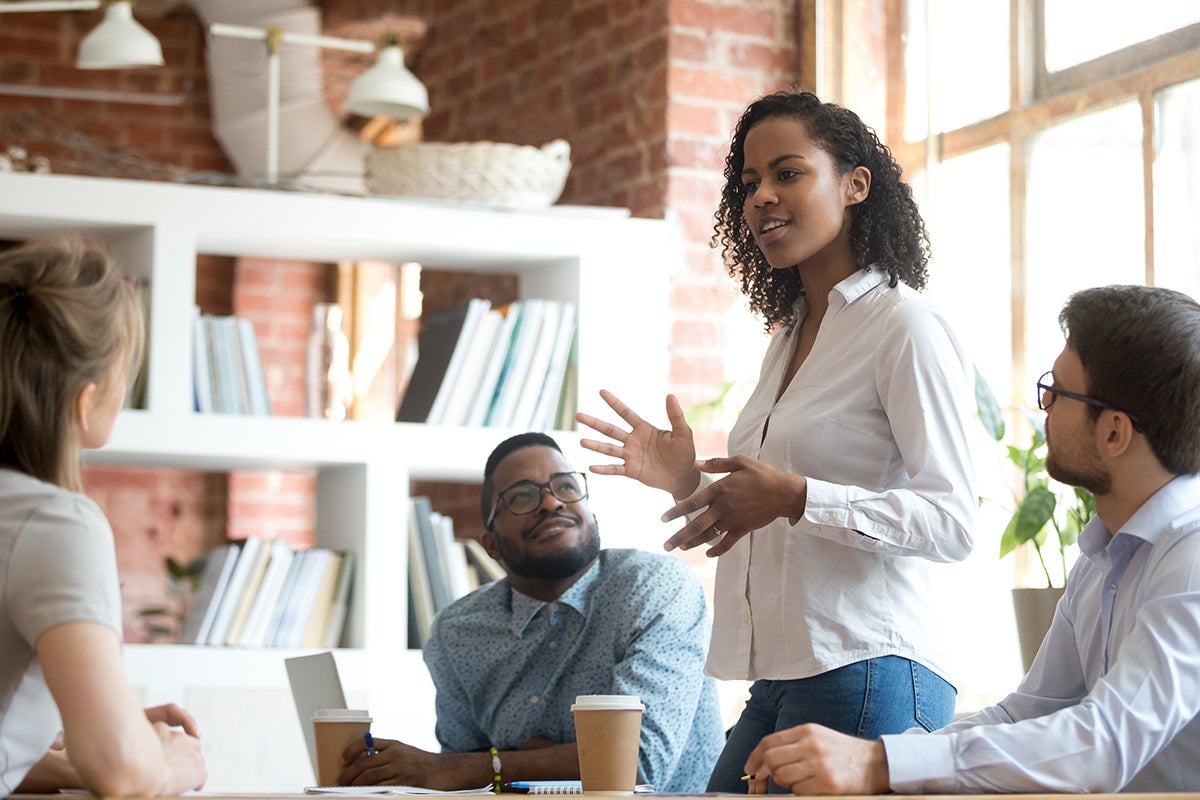 Nonprofit health organizations are health-focused groups that advocate for and are held accountable to the community leaders who serve as trustees and represent the local neighborhoods they strive to serve. Rather than making a profit for private owners, these nonprofit groups use earnings to reinvest in the health and well-being of the general public.
In the U.S., non-profits play a key role in delivering health services to those in need across the country. According to a report by the Alliance for Advancing Nonprofit Health Care, "about 60 percent of community hospitals are nonprofit, all community health centers are nonprofit, almost 30 percent of nursing homes are nonprofit, and about 17 percent of home health care agencies are estimated to be nonprofit." Not to mention, many nonprofit organizations focused on health fall outside the bounds of hospitals, community health centers, nursing homes, and home health care.
Career Opportunities in Nonprofit Health Organizations
Health nonprofit organizations offer many career options to individuals interested in the healthcare industry. Attaining a master's degree or professional certifications may be necessary for a career with upward mobility. The University of Central Florida's School of Public Administration offers multiple programs, many of which are 100% online. Additionally, the programs offer a special out-of-state cohort rate.
The Graduate Certificate in Nonprofit Management and Master of Nonprofit Management programs at the University of Central Florida can help prepare students for further career opportunities by elevating their knowledge, applied skills, leadership values, nonprofit competencies and work experience, making them more well-rounded candidates.
The following examples of highly regarded career opportunities in nonprofit health organizations may be attainable after attaining a master's degree or certification.
Nonprofit Education Coordinator
Generally, project coordinators focus on ensuring the disparate elements of a project work toward a defined goal. In the nonprofit education sector, the goal is to raise awareness and educate the public about a nonprofit's message. For those looking to become a nonprofit education coordinator, a bachelor's degree or certification may be required, depending on the field. Skills such as strong communication and detailed organization are highly valued in this profession. At the time of writing, PayScale placed the average annual salary for an education coordinator of a nonprofit organization at $41,200.
Nonprofit Manager
Nonprofit managers are responsible for supervising their organizational structures, from resource allocation to personnel management. Those who want to become a nonprofit manager need a bachelor's degree at a minimum; having work experience will make them more attractive candidates. At the time of writing, the average annual salary for a program manager of a nonprofit organization is $51,167, according to PayScale.
Fundraising Specialist
Fundraisers coordinate events that raise money or other forms of support for a nonprofit health organization. Fundraising specialists are especially sought after by organizations such as nonprofits whose lifeblood is donations. The typical education requirement is a bachelor's degree; degrees in public relations, journalism, communications, business and English are generally preferred by employers. At the time of writing, Payscale states that the average annual salary for a fundraising director of a nonprofit organization is $64,490.
Grant Writer
According to the U.S. Bureau of Labor Statistics, private and public foundations award grants in excess of $1 billion each year to help fund specific objectives. Grant writers act as a "bridge" between funders and proposed projects. More specifically, grant writers research projects and available grants, draft proposals and then submit the proposals with the goal of securing funding for the projects.
Grant writers for health nonprofit organizations typically require a bachelor's degree for entry-level positions. While the specific bachelor's degree does not necessarily matter, any marketing or English courses taken throughout the course of study may be beneficial. At the time of writing, the average annual salary for a nonprofit grant writer is $49,118, according to PayScale.
Nonprofit health organizations provide help for their local communities in the forms of community hospitals, nursing homes and healthcare agencies. The organizations are also taking on new forms and expanded roles to suit the current needs of local areas. As such, there are many new roles for professionals to apply for within the nonprofit health sector.
Current Nonprofit Health Organizations
Nonprofit organizations come in all shapes and sizes, tailored to specific needs and communities, and are not necessarily tied to hospitals and nursing homes. A report from the Urban Institute found that although nonprofit healthcare organizations accounted for 12.4 percent of public charities surveyed, these groups accounted for nearly 60 percent of public charity revenues and expenses in 2015. By contrast, hospitals represented only 2.3 percent of total public charities, yet they "accounted for about half of all public charity revenues and expenses."
To illustrate the roles a health nonprofit organization can take, here are four unique organizations.
Health Leads
Health Leads is an organization that connects low-income families with basic resources that can benefit their overall health and well-being. Health Leads operates in several regions in the U.S. with a staff that pursues community-driven health outcomes through partnerships with clinics, hospitals, and other health systems. They also run national programs aimed at improving access to health on behalf of a wide array of institutions.
Health Leads differs from other organizations by offering health programs, interventions and technologies that provide families with community-based resources (electricity, clean air, green space) that may be unconventionally related to healthcare. Participating physicians can write "prescriptions" for these basic services, while Health Leads volunteers help patients access public benefits to "fill" these prescriptions.
Medic Mobile
Medic Mobile specializes in providing healthcare services to the hardest-to-reach communities. The organization builds open-source software to aid healthcare workers in their delivery of care. Its software can help track the status of births, provide door-to-door treatment, keep a register of vital medications and communicate emergencies. Currently, 24,450 health workers have been trained in the software, implementing it in 23 African, Asian and Latin American countries.
Medic Mobile works closely with partners to design health systems which best fit community needs. System changes may range from training local workers in software best practices to developing customized workflows. As such, Medic Mobile stands out for its commitment to creating customized systems for local areas.
D-tree International
D-tree International designs and develops digital tools to improve healthcare programs in developing communities. The organization specializes in empowering partners so that they can manage health systems locally. Currently, D-tree International and its collaborators have conducted over 2 million visits and helped over 20 million people.
D-tree International offers sexual and reproductive health plans along with emergency transport plans, which many health providers do not include. In addition, it offers maternal, newborn and child healthcare as well as stronger health networks through the use of D-tree's digital tools.
Uplift Family Services
Uplift Family Services is a behavioral health provider in California. The program specializes in treating the behavioral and mental health of children and family members who have experienced trauma. Currently, the organization has provided aid to over 30,000 people recovering from various forms of trauma.
The organization differs from other health organizations in the wide range of service types it provides, such as applied behavior analysis, early childhood, intensive outpatient, parent/caregiver, transitional housing, crisis, foster care and adoption, outpatient and wellness.
Learn More
Nonprofit health organizations can be a wonderful place to build a career. The work these organizations do can have a significant impact on your community – and the fascinating work can leave just as big an impact on your own life.
If you are interested in working in the nonprofit sector, the Graduate Certificate in Nonprofit Management and Master of Nonprofit Management programs at the University of Central Florida can help prepare you for further career opportunities. In these programs, you will learn about volunteer and resource development, program evaluation, strategic management, and much more. These programs, run by UCF's experienced faculty, will also elevate your existing knowledge, applied skills, leadership values, and nonprofit competencies and work experience, making you a more well-rounded candidate after graduation.
---
UCF's Online Healthcare Degrees
---