Treating Teen Addiction With Compassion and Empathy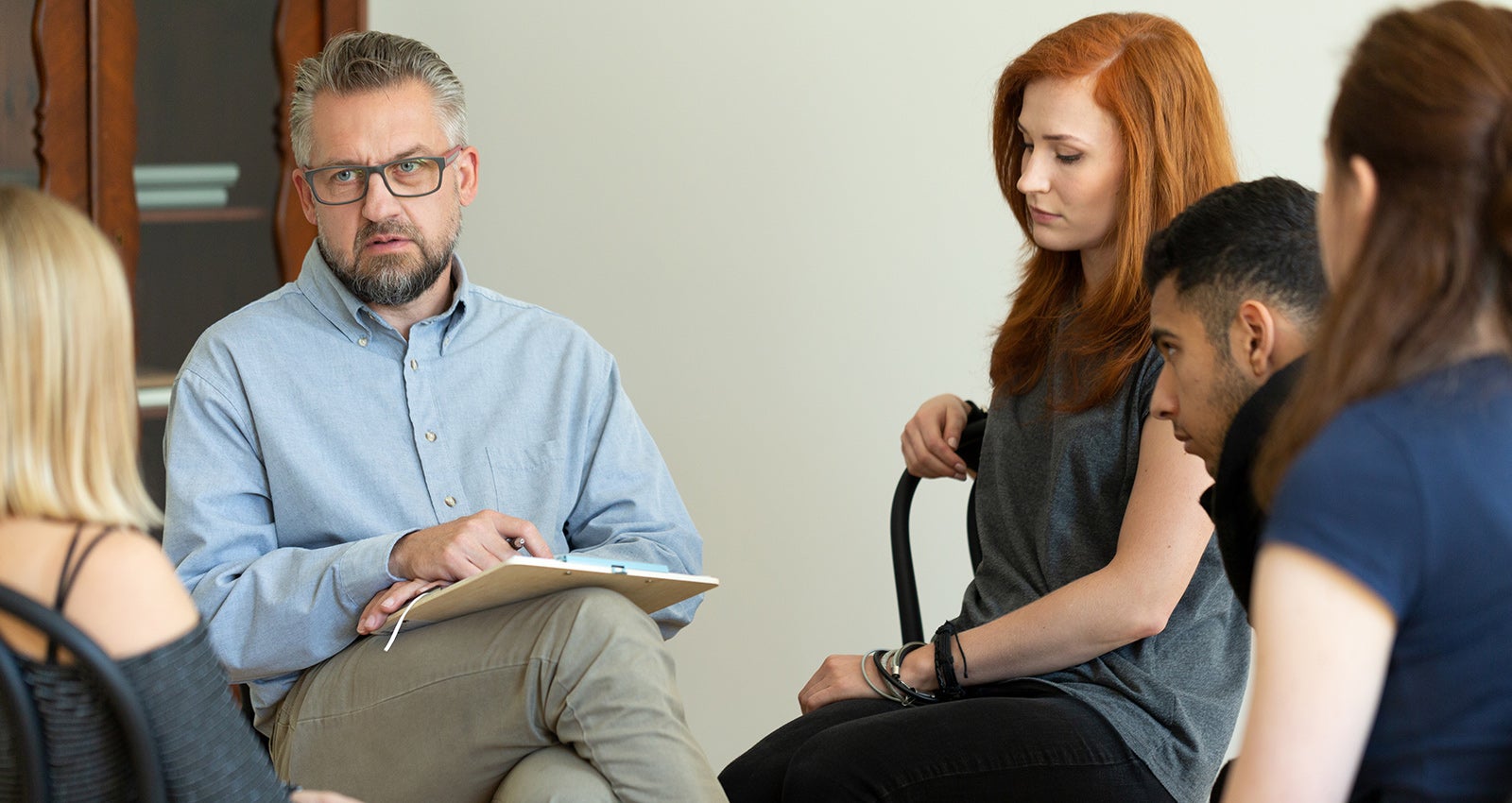 Teen substance abuse and addiction to drugs are all too dangerous epidemics occurring across the United States. The most recent national data gathered by the Centers for Disease Control and Prevention indicate that 3.7 adolescents (ages 15 to 19) per 100,000 died from a drug overdose in 2015. To put that statistic in perspective, that's a 130 percent increase in teenage drug overdoses compared with 1999. Additionally, according to the U.S. Department of Health and Human Services' Office of Adolescent Health, opioid misuse is one of the most accelerated drug problems, as 3.6 percent of adolescents between 12 and 17 reported misusing opioids in 2016, and that percentage doubled for adults ages 18 to 25.
Unfortunately, in addition to drug abuse, teenage addiction to other substances is also ruining lives. Cigarette smoking, tobacco use and alcohol consumption have deleterious effects on adolescents nationally. The HHS reports the following 2017 statistics regarding teen substance abuse:
9 percent of high school students smoked at least once a month.
5 percent of high school students used tobacco, snuff or dip monthly.
30 percent of high school students drank alcohol monthly.
13 percent of high school students drank at least five alcoholic drinks in one day monthly.
Teen drug addiction and substance abuse can cause anything from mild impairment to serious health problems or even death. Too many teens do not receive the help they need to break their addictions and avoid relapse. Some may be too embarrassed or scared to ask for help, while others can't pay for it. Some simply don't believe they have a problem.
Profitability vs. Patient Health
There is no single solution when it comes to treating a teenager who is battling an addiction to an illicit drug or substance. Teen drug abuse is a complex problem that requires the expertise and guidance of different types of health and wellness professionals. All too often, however, the focus is on how the healthcare system can benefit in terms of market share, revenue and profitability. Many healthcare professionals are now looking for other ways to provide care to people in need.
Instead of focusing on costs, many medical professionals are championing value-based care, which prioritizes patient health. Value-based care could have widespread positive effects on teenage addiction success rates and continued abstinence by providing a more compassionate and empathetic road to recovery. Below is an examination of the value-based care model, followed by a look at how taking this approach could potentially improve the way healthcare professionals treat addicted adolescents.
Value-Based Care Basics
Put simply, value-based care is accomplished when providers, such as doctors and healthcare facilities, are paid "based on patient health outcomes," according to the online publication NEJM Catalyst. Providers are paid for improving patient health in any measurable way.
The value-based care methodology is in direct opposition to the commonly used fee-for-service methods, which are based on paying per number of services rendered, not outcome. NEJM Catalyst notes five major benefits that value-based care could entail:
Minimized costs and improved results for patients.
Boosted patient satisfaction and elevated care efficiencies for providers.
Tighter cost control and minimized risks for payers.
Balance between treatment costs and patient results for suppliers.
Reduced healthcare expenditures and improved national health for society in general.
While it may sound amazing, the entire value-based care methodology boils down to application. Does the value-based care approach improve healthcare in practice? Specifically, does value-based healthcare improve the treatment of teenage addiction?
Treating Teen Addiction With Value-Based Care
Throughout a teen's journey from addiction to recovery, he or she will meet many healthcare professionals, such as physicians, nurses, therapists and social workers. Practicing value-based care, these professionals would focus on providing the best care for positive health results, rather than on monetary concerns.
Diagnosis: Physicians, Nurse Practitioners and Nurses
When a teen battling drug addiction seeks treatment, a nurse, nurse practitioner or physician will ask questions about the level of use and any dangerous behaviors while under the influence of an illicit substance, such as driving while intoxicated. The nurse, nurse practitioner or physician may also order urine and blood tests for the patient, provide treatment directions, and recommend counseling or therapy from another accredited professional, such as a therapist or social worker. Through UCF Online's Master of Science in nursing and healthcare simulation graduate certificate, students learn the importance of working with their medical peers in delivering supportive care.
A nurse can often spend more time with a patient than the physician and strongly influence how well that patient responds to treatment. Fostering this relationship is crucial, considering many teens battling drug addiction may not continue treatment due to the fear of fighting the battle alone. Doctors will be the ones, though, who suggest a specific form of treatment regarding teen substance abuse or provide reference to another health professional. "Interprofessional education is the key to the future of health care," says UCF Professor Desiree Diaz and nursing simulation expert. Her research focuses on improving care for vulnerable patient populations by incorporating simulation technology with real human emotions to educate health care professionals.
At this diagnosis stage, the teen may be worried about costs, results and the length of time any treatments or referrals may take. Teens may not have the money or time to deal with extraneous steps. With value-based care, their necessary tests, such as urine and blood tests, would be included, while extra tests that may not be relevant to directly improving health may not, saving them time and money. Additionally, because of the faster diagnosis and more efficient treatment timeline, teen patients may experience less frustration with the healthcare system — and may even be more satisfied with the care they receive.
Treatment: Mental Health Workers
During the teen drug abuse treatment process, a patient will meet with a psychiatrist when there is a suggestion or referral from a doctor. A psychiatrist or therapist can work with the teen to discover mental and emotional motivators behind the drug or substance use. Psychiatrists can diagnose specific mental health disorders as well as prescribe medication. Helping patients to understand their physical and mental ailments and that addiction is an illness, without passing judgment, can help teens successfully treat their conditions.
At this stage, basing the pay system on patient health may significantly improve the care that teen addicts receive from mental health workers. For instance, additional medications that don't work would be ceased, and therapies without benefit would be cut. As a result, patients wouldn't pay for further treatment that doesn't work for them. It's that sense of empathy for the specific situation that might make possible a teen's long-lasting recovery.
Rehabilitation: Social Workers
Social workers can engage in therapy with patients as psychiatrists and therapists do and provide resources for self-help and teen substance-abuse programs like nurses do. Social workers are also fundamental in the discharge-planning process, helping to ensure teens battling drug abuse have additional health resources that complement scheduled treatments or prescribed medications. Social workers can also help identify harmful social or environmental situations that may be contributing to a teen's drug abuse and can develop solutions to remove the teen from those negative influences.
In the rehabilitation stage, social workers can play a key role in lending a compassionate ear and providing relevant resources for their clients. Social workers may work with healthcare providers to minimize medication or therapy costs, streamline processes, run cost control, and also analyze risks that teens or their benefactors would be taking on. Value-based care would allow healthcare professionals to work fully with social workers — to the ultimate benefit of addicted teens.
Treating Addicted Teens With Care
Drug and substance addictions are impacting thousands of teens across the United States each year. For example, according to the National Institute on Drug Abuse for Teens, a total of 5,455 overdose deaths occurred in people ages 15 to 24 in 2017 alone — 99 alcohol overdoses and 5,356 drug overdoses. Teenage addiction is a complicated matter, and teens need all the compassion and empathy that healthcare professionals can provide. Alternative-care methods, such as value-based care systems, may help improve patient outcomes, minimize prices, and improve efficiencies for both patients and healthcare systems. According to the Center for Health Care Strategies, value-based care is one of the "tools that policymakers and payers can use to encourage greater access to [substance-use disorder] treatment in primary care." Healthcare may be taking a step in a more client-compassionate direction.
---
UCF's Online Healthcare Degrees
---