Youth Mental Health Services and the Role of Social Workers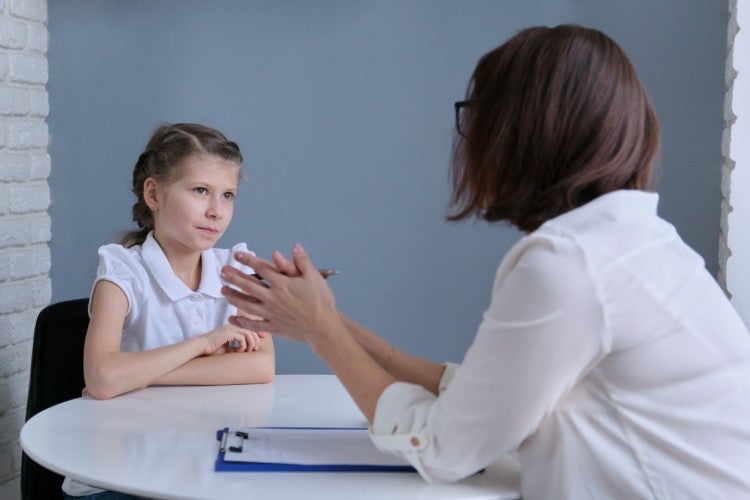 Social workers provide youth mental health services that help children, young adults and families access the care they need to live safe, healthy lives. Social workers have the power to truly make an impact and become lifesaving advocates for vulnerable communities. As Forbes reported, social work supervisor is one of the top 10 most meaningful jobs.
An advanced degree in social work is often a prudent option for students or professionals interested in providing vital youth mental health services to those in need.
Daily Roles of Social Workers
Social workers have a range of responsibilities in their communities. These professionals are trained to identify people in need of care, such as those suffering from illness, unemployment, emotional or physical trauma, or crisis. Social workers can then provide them with vital support and resources, such as healthcare, food assistance and counseling, so they can meet their basic needs, overcome their challenges and thrive.
Beyond providing access to these services, social workers collaborate with government policymakers and local organizations to build more effective programming and advocate for vulnerable communities. If many people in a community are dealing with mental health issues, for example, but no local or state policies are in place to address these issues, social workers can step in to be a voice for the voiceless. Social workers are also responsible for maintaining case files and following up with people to ensure that they receive the support they need.
The many different kinds of social workers include the following:
Child, family and school social workers. These professionals work with youth and their families, especially if children are experiencing abuse, and help them access resources for food, housing and child care.
Clinical social workers. These licensed professionals are clinically trained to diagnose different disorders and develop treatment plans along with doctors and healthcare providers.
Healthcare social workers. These social workers help patients suffering from illness adjust to new home and healthcare routines. They can also connect patients with resources, such as community support groups and educational programs, to manage their illness.
School social workers, in particular, are crucial in providing youth mental health services to students who are struggling in class or at home. School social workers can work for a particular school or travel across different schools in a district or community. These professionals are responsible for assessing students' mental health and intervening on students' behalf when they can't advocate for themselves. Specifically, school social workers will partner with teachers and administrators
Providing Youth Mental Health Services
A growing need for youth mental health services exists, especially in schools. According to the Children's Defense Fund, more than 673,000 children were victims of abuse or neglect in 2018. The National Association of Social Workers (NASW) reported that depression affects nearly 1 in 8 teenagers and young adults each year. Instead of receiving the mental and emotional support services teenagers need, many fall into destructive habits and are incarcerated.
Children and teenagers can access the care they need by meeting with school social workers. School social workers are also trained to respond to emergencies. Children may be victims of domestic violence, lack proper food at home, or be caring for ill or unemployed parents, which can severely affect their physical, mental and emotional health. Social workers can step in as reliable, supportive, trustworthy adults in these children's lives, providing them with safe, healthy coping mechanisms and resources for success.
Social workers can also work with teachers and families to advocate for students' needs and develop long-term treatment plans as needed. Examples of youth mental health services that social workers provide include the following:
Social workers can provide one-on-one or group counseling to youth in need, such as those who are dealing with bullying, family issues at home or illness.
School social workers can help assess students, such as those who may have learning disabilities or psychological issues, to better understand their needs and provide treatment and services.
Community resources. Social workers can connect students and their families with local services, such as food pantries, shelters and child protective services.
Education and Work Environment of Social Workers
Social workers need to complete educational and licensing requirements to enter this field and begin building rewarding careers. Prospective social workers usually pursue a bachelor's degree in social work or a related field, such as psychology. Those interested in advanced careers, such as school social worker or clinical social worker, go on to earn a Master of Social Work.
In addition to their degrees, social workers must be licensed by their state. Students can contact their state licensure board or visit the NASW to learn their state requirements.
Once social workers have earned the skills and certifications they need to start working, they can pursue careers in a range of environments. According to the U.S. Bureau of Labor Statistics (BLS), the largest employers of social workers in 2018 were:
Individual and family services (18%)
Local governments (14%)
State governments (14%)
Ambulatory healthcare services (13%)
The BLS also reported that social workers earned a median annual salary of $50,470 in 2019. Jobs in this field are expected to increase by 11% from 2018 to 2028 as demand for healthcare services increases across the nation.
Build an Advanced Career in Social Work
UCF Online healthcare programs are designed to train the next generation of healthcare providers and leaders. Through rigorous and comprehensive curricula, students gain the skills they need to master emerging technologies, models and trends in this field and make an impact in people's lives. For those interested in providing youth mental health services, the online Master of Social Work program prepares students to advocate for vulnerable communities and support diverse populations in bettering their lives and enacting social change.
Learn more about how UCF Online healthcare programs can help you build a rewarding career in this growing field.
---
Online Healthcare Degrees at UCF
---