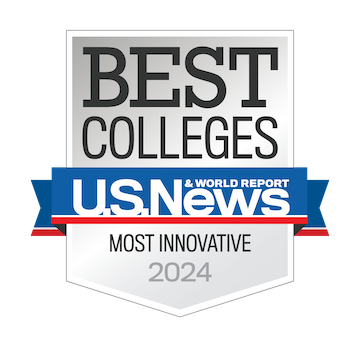 Unraveling the Future of Space Exploration and Innovation
Space exploration has far-reaching effects on our daily lives, influencing technological advancements, medical research and groundbreaking scientific discoveries. With a rich history in the industry, UCF has produced two alumni astronauts and over 50 years of experience in educating future space professionals. The university's emphasis on space technologies and systems capitalizes on its legacy as the Space University, unparalleled research facilities, and interdisciplinary insights from various fields — including: business, communications, economics, education, healthcare, modeling and simulation, philosophy, political science, and STEM.
UCF's space systems research explores the unknowns of our planetary systems and the cosmos. Inspired by the late physicist Stephen Hawking, UCF researchers strive to unravel the universe's mysteries. The Stephen W. Hawking Center for Microgravity Research and Education at UCF furthers his groundbreaking discoveries, advances microgravity research, and investigates innovative solutions for space travel and extraterrestrial habitation.
Located just 35 miles from Kennedy Space Center (KSC), UCF's main campus offers unique access to groundbreaking space initiatives. With more interns sent to KSC than any other university, UCF students receive hands-on training, skill development, and research opportunities that often lead to full-time roles after graduation. These experiences inspire UCF students to recognize the importance of their discoveries and the lasting impact on future generations.
UCF's relationship with NASA is really providing a reservoir of scientific talent that enables the goals of our space program. That kind of talent is not found in most universities in the country."
Space Research that Improves Our Understanding of the Universe
UCF faculty are driven to uncover the mysteries of the universe to help us better understand our place among it. Their contributions to our collective knowledge of the cosmos helps to make space exploration safer, as we work toward future interplanetary travel.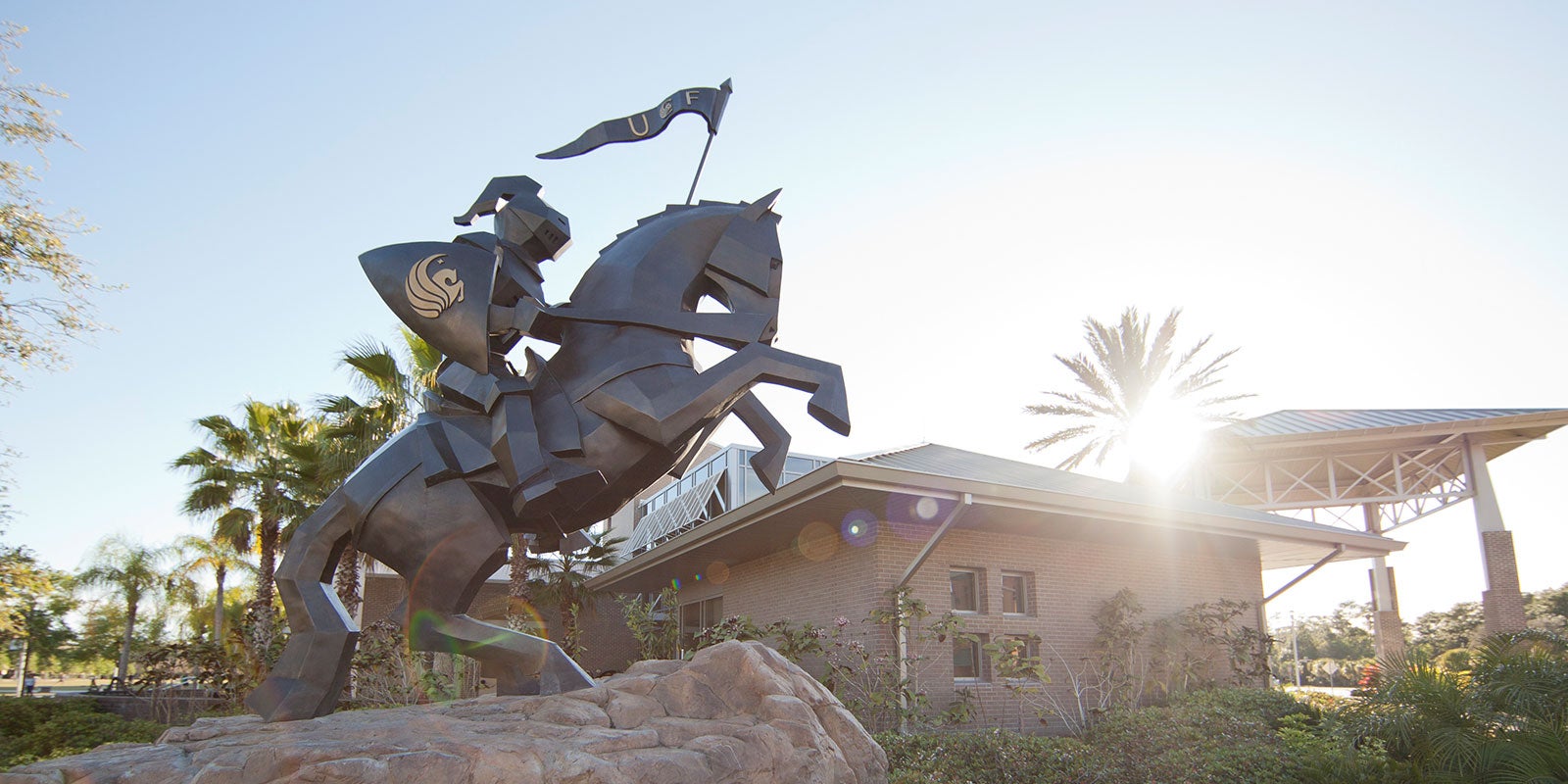 Taking Space Research Above and Beyond
Founded in 1963 with the mission to provide talent for Central Florida and the growing U.S. space program, UCF has been making an impact on our state, our nation — and outer space — ever since. The Florida Space Institute, based at UCF, is made up of researchers and educators from UCF in partnership with those at other State University System of Florida institutions. Many of these researchers are tied to major space missions exploring asteroids, comets, exoplanets, Jupiter, the Kuiper Belt, Mars, the moon, Pluto and Saturn.
UCF faculty are part of several NASA missions, including OSIRIS-REx and New Horizons. But our faculty aren't the only ones doing research in space. UCF alumni have also gone on to take giant leaps in the space industry with companies such as Blue Origin, Boeing, Lockheed Martin, NASA and SpaceX.
Experiments sent to space since 2019 aboard Blue Origin, SpaceX and Virgin Galactic rockets
UCF researchers have asteroids named after them in recognition of their work
Kennedy Space Center employees are UCF alumni
alumni who worked on NASA's Artemis 1 mission
in NASA awards since 1991
as of Oct. 2022
UCF-1.01
The planet UCF researchers discovered and named in 2012
Top 15 Best Atomic/Molecular Physics Schools
U.S. News & World Report ranked UCF as one of the best in the nation.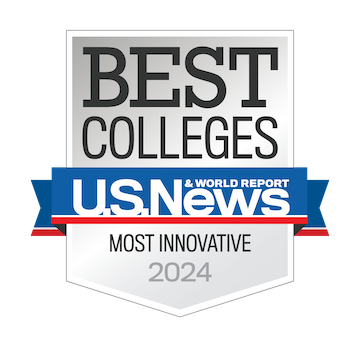 Top 20 Most Innovative University in the Nation
U.S. News & World Report ranks UCF as one of the most innovative in its annual list of best colleges.
Graduate Aerospace Engineering Program
Known for producing top aerospace talent, UCF is ranked among the nation's best by U.S. News & World Report.
Best Graduate Engineering School
U.S. News & World Reportranks UCF in the top 75 of the nation's graduate schools.
Best Undergraduate Engineering Program
UCF is ranked in the top 85 programs in the nation by U.S. News & World Report.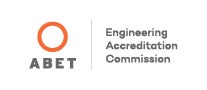 ABET Accredited
The bachelor's programs in aerospace engineering and mechanical engineering are accredited by the Engineering Accreditation Commission of ABET.
Institutes, Associations and Affiliations
Advanced Materials Processing and Analysis Center (AMPAC)
Federal Aviation Administration
FIEA (Florida Interactive Entertainment Academy)
Florida High Tech Corridor
Florida Space Institute
Institute for Simulation and Training
Townes Laser Institute
Unmanned Aerial Systems Research
Companies Employing UCF Graduates
Blue Origin
Boeing
JPL
Kennedy Space Center
L3Harris Technologies
Lockheed Martin
Made in Space
NASA
Northrop Grumman
Siemens
SpaceX
Virgin Atlantic
Exploring Cosmic Mysteries
In a bold stride towards uncharted territories, UCF has forged a transformative partnership that will propel its researchers into the heart of cosmic mysteries to study metal-rich M-type asteroids. Harnessing the power of the advanced Two-meter Twin Telescope (TTT) in the Canary Islands, and under the leadership of Noemí Pinilla-Alonso from UCF's Florida Space Institute (FSI), researchers aim to unravel the secrets of these celestial bodies. These asteroids, abundant in metallic deposits, hold not only the potential for space structures of the future but also the keys to understanding the formation of our solar system.
This pioneering endeavor unites an exceptional team, including Ana Carolina de Souza Feliciano, a postdoctoral fellow at FSI; Miquel Serra-Ricart, an astrophysicist with the Instituto de Astrofísica de Canarias; and Antonio Maudes, principal investigator at the trailblazing Spanish startup Light Bridges. As this research unfolds, it promises to enrich our understanding of celestial bodies, particularly asteroids like 16 Psyche, a colossal M-type asteroid that NASA aims to visit in 2023.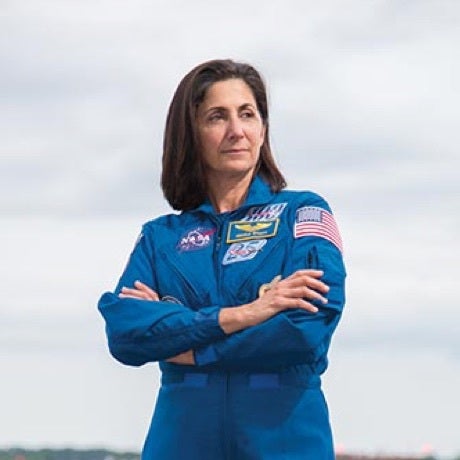 UCF Alumni Are Soaring to New Heights
Two space shuttle missions. A three-month stay on the International Space Station. The 10th woman to perform a spacewalk. Nicole Stott '92 broke barriers during her time as an astronaut. From her start as an operations engineer at Kennedy Space Center, she held different positions before achieving what once seemed like a far-fetched idea: becoming an astronaut. After her last mission, Stott led several groups at NASA before stepping aside to try something new: inspiring students to blend art with science. While sharing her love of both subjects, she spreads a motivational message that "this is our planet, and we need to take care of it."
Advancing the Frontiers of Knowledge
UCF's space research facilities are empowering new discovery, fueling exploration and advancing our understanding of the universe. UCF students and faculty are enabled with the resources they need to conduct cutting-edge research and to make new discoveries for the benefit of humanity and establish UCF as a leading center for space research and education.
Florida Space Institute
The Florida Space Institute (FSI) supports space research, development, and education activities. In addition, we support the development of Florida's space economy—civil, defense, and commercial. FSI is made up of researchers, educators and staff from member universities in Florida.
Exolith Lab
The Exolith Lab is a research and development organization that provides high-fidelity lunar, Martian, and asteroid regolith simulants to researchers and educators globally. They are committed to cultivating a sustainable future in space exploration by performing and supporting in-situ resource utilization research.

Stephen W. Hawking Center for Microgravity Research and Education
The Stephen W. Hawking Center for Microgravity Research and Education (Hawking Center) is a joint venture of UCF and Space Florida. It conducts and facilitates research in microgravity sciences, using parabolic airplane flights, drop towers, suborbital rocket flights and orbital flights. The center also provides hands-on training and experience to college and university undergraduate and graduate students in the design, fabrication, and operation of space experiments.

Space Degrees
As new space programs continue to take off from the Central Florida region and beyond, students have an opportunity to break into this exciting industry with a number of space degrees offered at UCF.
Space Technologies and Systems News
---