Meet Salvador Almagro-Moreno
"At UCF, I feel like I am part of a living experiment in greatness. We are redefining higher education, and that gives me a great sense of being alive."
Salvador Almagro-Moreno, Ph.D.
Assistant Professor of Medicine
Burnett School of Biomedical Sciences at the College of Medicine
Salvador Almagro-Moreno is fascinated by how living organisms evolve and make themselves adaptive to changes. His research focuses on the evolution and emergence of pathogenic bacteria. He works with the agent of the severe diarrheal disease cholera as a model system and also conducts extensive studies on Vibrio vulnificus — more commonly known as flesh-eating bacteria.
Florida's warm weather and ideal conditions for bacteria in water led Almagro-Moreno to join UCF in 2017. His investigations provides a deeper understanding of how marine pathogens evolve, spread and are transmitted. For instance, Almagro-Moreno and his team are currently working with South Asian and Latin American countries such as Peru and India to develop surveillance platforms to understand how certain diseases like cholera occur in these places. The knowledge and information acquired from the team's research will allow us to forecast traits of emergent strains, prevent future outbreaks and pandemics, and eventually design and produce affordable and safe therapeutic treatments against these threats.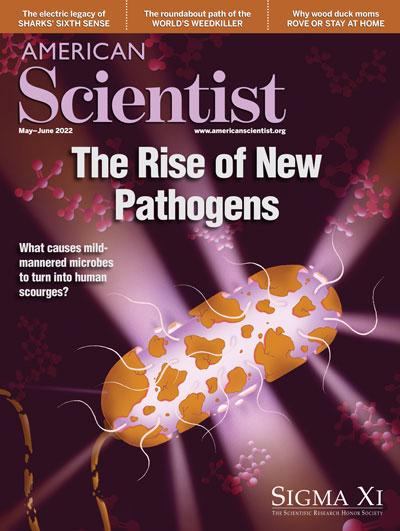 Interested in Learning More?
Check out the May-June 2022 issue of American Scientist magazine featuring Salvador Almagro-Moreno's research on how harmless microbes become dangerous diseases.
Education:
---
Ph.D. in Microbiology – National University of Ireland (University College Cork)
Master's in Biotechnology – National University of Ireland (University College Cork)
Bachelor's in Biology – Universidad de Granada
Accolades:
---
Burroughs Wellcome Fund Investigators in the Pathogenesis of Infectious Disease (PATH) 2022 Awardee
Reach for the Stars 2022 Honoree
National Science Foundation CAREER Awardee
Ramon y Cajal Award Recipient
Corporation for Science Advancement Scialog Fellow on Mitigating Zoonotic Threats
"Expert opinion" to the United States Food and Drug Administration on Vibrio vulnificus risk
Ernest Everett Just Postdoctoral Fellowship at Dartmouth College
A Passion for Microbiological Research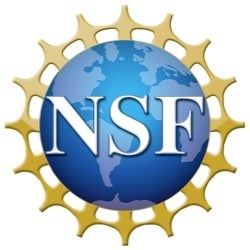 Almagro-Moreno describes himself as bold and a risk taker. The critical research that he conducts has gained both national and international recognition. In 2022, his research into how harmless bacteria can turn into human threats has made him UCF's first recipient of the prestigious Burroughs Wellcome Fund Investigators in the Pathogenesis of Infectious Disease (PATH) award. The highly competitive national award of $500,000, distributed over five years, is given to accomplished early-career researchers whose work examines the relationship between human and microbial biology, and how potential infectious diseases can impact human health. Ten researchers received the award in 2022, with other recipients coming from institutions like Harvard, Stanford and California Institute of Technology.
He has published dozens of articles in some of the top scientific journals, such as Nature Microbiology or PNAS, and has given many talks all across the globe. Plus, since 2020, he serves as an advisor to the FDA regarding the risks associated with flesh-eating bacteria.
In 2021, Almagro-Moreno was named a U.S. National Science Foundation CAREER awardee. He plans to use the award to establish the inclusive Synergy Scholars program, which develops a pathway for groups of students who are typically underrepresented in STEM fields. Additionally, it will help expand his research collaboration and bridge program with the Universidad Interamericana de Puerto Rico. Almagro-Moreno has also received the Ramon y Cajal Award which is the most prestigious prize awarded by the Government of Spain to an early-career scientist.
Among his many responsibilities, one of his favorite parts of the job is mentoring students. His lab includes two postdoctoral scholars, two doctoral candidates, three students pursuing masters' degrees, one lab technician and three undergraduates who are all working on their own projects. They all say he spends a considerable amount of time working with them to make sure they are learning and thinking about their next steps on their career paths.
UCF is a Recognized Leader in Biomedical Sciences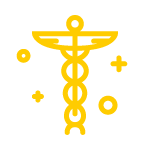 ---
$168.68 million in total research funding since College of Medicine founding

---
181 active research grants — including advanced studies in tuberculosis, Crohn's disease & using the body's natural killer cells to fight cancer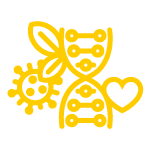 ---
Research focus on world's most serious health problems including cancer, heart disease, infectious/inflammatory diseases
World-class Biomedical Research in Orlando, FL
At the University of Central Florida, biomedical researchers are advancing our understanding of human disease and developing innovative methods of treatment. Our faculty are engaged in research on the world's most prevalent and serious health problems, including cancer and cardiovascular, infectious and neurodegenerative diseases. Their discoveries are helping improve the lives of the people here in Florida, the nation and all around the world.

Academic Health Sciences Center
The UCF Academic Health Sciences Center is a model for healthcare education in the 21st century. By bringing together various disciplines, it provides the latest innovations where faculty and students can focus on academics, research and patient care. This structure best supports leading-edge care for the Orlando community and advances clinical practices around the world through high-impact education, innovative research and advanced patient care.

Moreno Lab
The Moreno Lab focuses on the emergence and evolution of bacterial pathogens. The lab's major research interests include elucidating the molecular strategies that bacterial pathogens develop for host colonization, virulence regulation and dispersal from the host. Additionally, they are interested in the connection that ecosystems and humanmade environmental perturbations (e.g. climate change, pollution) have in their pathogenic potential and transmission.

Genomics and Bioinformatics Faculty Research
UCF's Genomics and Bioinformatics Cluster uses advanced genetic sequencing technology to understand the mysteries behind life, including how to mitigate diseases that spread and evolve through populations and time.

Biionix Faculty Research
With some of the latest advancements in medicine involving technology that interfaces with the body, UCF's Biionix Cluster is working to make these devices smarter than ever and sure that our bodies safely accept these augmentations.

World-class Academic Programs
UCF's College of Medicine has curriculum and programs to help you land your next opportunity.
Biomedical Sciences News